Barghausen Celebrates ADA Awareness Day by Highlighting the Costco ADA Program
Company News, Industry News, Client Success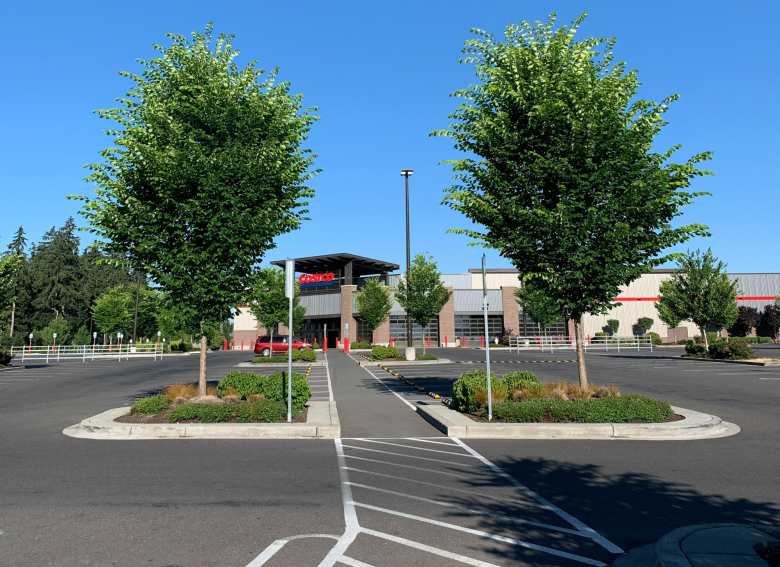 View full image
Thirty-two years ago, President George H.W. Bush signed the Americans with Disabilities Act, a civil rights law that prohibits discrimination against individuals with disabilities. In 1991, one year after the Americans with Disabilities Act was passed, the Department of Justice published the ADA Accessibility Guidelines (ADAAG). These guidelines contained requirements for site accessibility to buildings and facilities such as ADA friendly walkways and ramps, elevators, accessible bathrooms, doors that opened with the push of a button and accessible public transportation. This victory changed the way engineers and architects designed the built world.
Costco Engages Barghausen's Engineering Team for ADA Updates at 80 Locations
In 2019, Costco's legal team decided to assess all their United States locations to ensure compliance with ADA standards. This entailed thoroughly reviewing the federal ADA laws and establishing their own base line requirements. Their requirements included tolerances that they would allow beyond the federal requirements for assessing existing conditions as well as final conditions observed after construction. They used an industry accepted construction tolerance and the smart level calibration tolerance to establish their slope requirements. Shortly after their requirements were in place, Costco engaged Barghausen to bring 80 locations in 16 different states up to speed with their evolved regulations.
The Process
Barghausen worked closely with MG2 during the ADA design process. After receiving the site plans from MG2, our survey crews went to each location to perform a topographic survey. The surveys were necessary to assess any changes that needed to be made to the site plan such as tree removal, utility conflicts, excessively steep slopes, and parking count updates. Once we received the survey reports, we then provided MG2 with a QA set as well as a Key Issues Exhibit so they could update the site plan. Once we received the updated site plan, our team would finalize plans and submit them for permits. Our team worked closely with each jurisdiction to confirm the permitting requirements and potential stormwater requirements. Once permits were obtained, we would issue construction release sets through MG2. We worked closely with contractors throughout the program to ensure any issues that emerged were addressed immediately. After each site was complete, our team was required to coordinate a punch walk with both the contractors and warehouse managers on site. Our engineers created a template to use for the Costco ADA Program so that the final product provided to the client and the contractor were consistent. Each state has slightly different requirements, however most of the plan sets remained the same.
Barghausen's ADA Topographic Survey Standards
Survey plays a key role in developing ADA compliant sites. Topographic surveys are used to identify potential accessibility issues on a property. Our surveyors and engineers worked closely together to implement our own ADA topographic survey standards that are used on all sites for all clients. A lot of time and thought went into perfecting our standards. We wanted to provide enough information to assess ADA compliance without costing the client a fortune or causing delays in projects. Our standards include getting eight (8) survey points per parking stall, all four corners or each concrete sidewalk panel, and a five (5) foot grid system adjacent to asphalt areas.
Interested in talking to an engineer about your site? Contact us to connect with an expert!