Welcome to our Legacy
Barghausen is a unique, culture driven firm that thrives by hiring talented, dedicated employees. Our employees and their expertise are the greatest asset to our service offerings, and we treat them as such. We aim to help our employees grow and diversify their experience through our multidisciplinary approach and our fluidity with projects in multiple industries. On top of employee growth, we value the well being of our team members. We are always looking for ways to improve quality of life for our staff, and do so through top tier benefits, team bonding activities and work-life balance.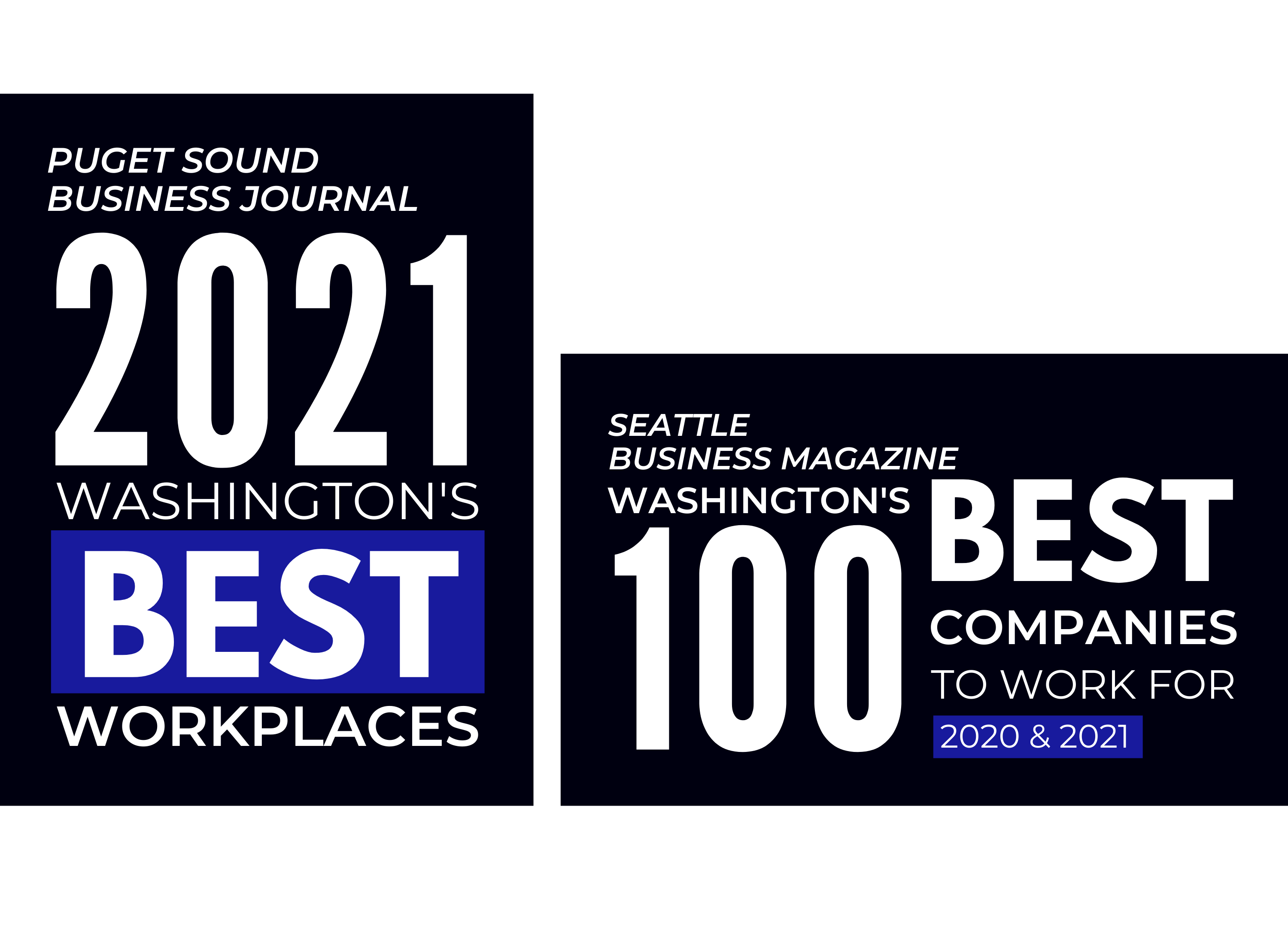 The company has highly qualified people on the team and mentorship is great. The network for clients is vast, and employees get the opportunity to work on different industries (residential/commercial/industrial).
|Design Engineer / Glassdoor Review
Thought I'd work here for two years, but its been over 20. This is a great place to work...hard. The company is not too big and not too small. If you're driven and want to succeed in your career and deliver successful projects for your clients, this is a great place to do it. The client's satisfaction is the goal and it's reflected in the company's desire to provide the resources necessary for its employees to succeed.
|Senior Planner / Glassdoor Review
The company and its owners truly show that they value their employees. The end of the year holiday party has been impressive and memorable. From a private show at Teatro Zinzanni to a Seattle dinner cruise, including flying employees and their spouse to the festivities, BCE has been very generous. There are also more regular lunch events for the whole office, BBQ, taco trucks, delicious Thai food, and occasional coffee cart with pastries.
|Employee Review / Glassdoor Review
Supportive board members that actually listen to new ideas and implement them when appropriate. Awesome company culture, HR is always coming up with fun ideas to keep the staff connected (even during a pandemic). Great benefits and PTO program. Understanding of work life balance. A company that trusts their staff and constantly promotes within.
|Anonymous Employee / Glassdoor Review

Superior Client Service
We work hard to deliver exceptional service and responsiveness that exceed our client's expectations. Our employees care deeply about our client's success and are intimately focused on delivering a successful project every time. Our goal is to provide a professional services experience that is above and beyond client expectations.

Employee Growth
We aim to provide a work environment that fosters professional development and growth opportunities through mentorship, training, networking, open communication and promotion from within. We support employees who pursue CE credits or professional certifications.

Integrity & Authenticity
Our company acts with integrity, authenticity and honesty. We are committed to acting in the best interests of our clients and employees. We promote straightforward communication, leading to genuine internal and external relationships.

Create Connections
We strive to build and maintain our excellent professional reputation by promoting strong relationships with regulatory agency personnel as well as with our sub-consultant partners, which allow us to deliver consistent positive results for our valued clients.

Work Hard, Play Hard
Our employees work hard on behalf of our clients so our management team works just as hard to support our employees in pursuing a healthy work-life balance. We believe people that work hard should be allowed to (and encouraged) to play hard, laugh often and enjoy life.

Benefits
Benefits
Competitive wages, bonuses, and performance-based incentives
120 hours of PTO every year, 160 hours after 5 years (+7 paid holidays)
Professional development opportunities through mentorship, free licensing access and certifications
Opportunities to work on projects within various states and industries throughout the U.S.
Telecommuting opportunities and accommodations
Medical, dental, vision and life insurance
40+ years of developing brands such as Costco, Lennar, CVS, Kroger, Boeing, Chick-fil-A and more

Culture
Culture
Team activities including bowling parties, cornhole tournaments and virtual challenges (with prizes of course)

Food trucks, holiday celebrations, recreation competitions,

free snacks

Puget Sound Business Journal's Best Places to Work 2021

Seattle Business Magazine's Top 100 Places to Work 2020 & 2021

Free tickets to Seattle sporting events

Free gym memberships

Half-day Fridays during the summer

30+ promotions from within (2021 & 2022)