Barghausen Ranks #4 on PSBJ Washington's Best Workplaces 2022!
Company News, Industry News, Employee Insights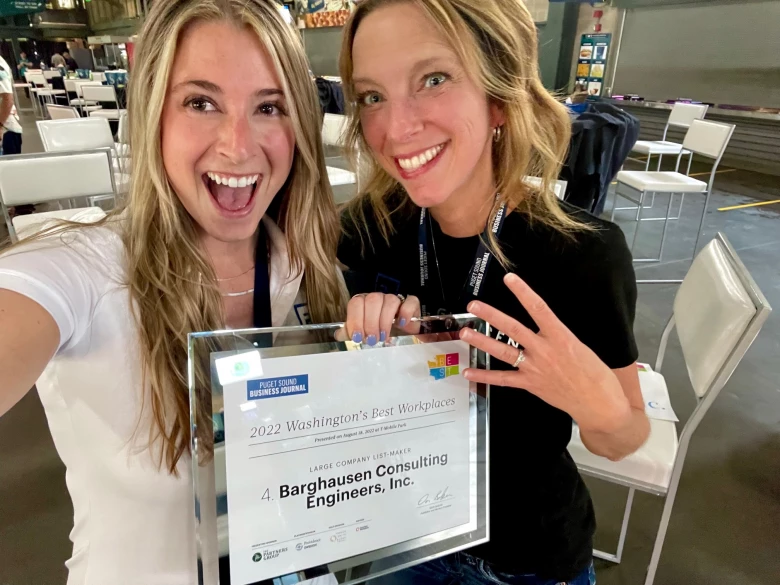 View full image
For the second year in a row Barghausen made Puget Sound Business Journal's Best Workplaces list! Last night during the ceremony at T-Mobile Park we patiently waited for our name to be called under the "large business" category. After much anticipation Barghausen was announced as #4 on the list of Best Workplaces for 2022!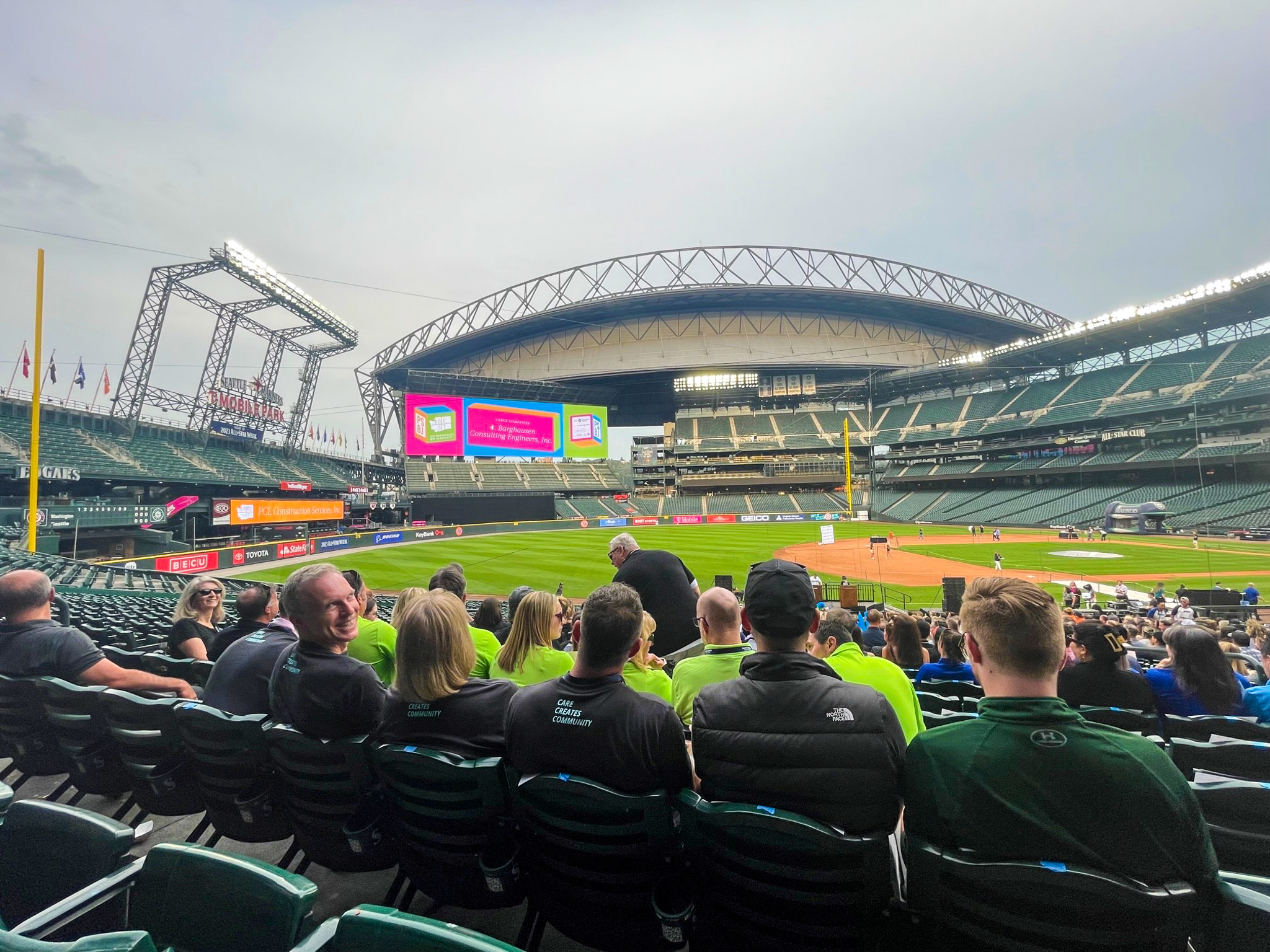 How was this ranking decided?
In the spring our Washington employees completed an anonymous survey provided by Quantum Workplace. The survey included a total of 30 items across six categories, ranking the overall company culture through work life balance, benefits, goal setting, development opportunities and trust in leadership. Questions were answered on a six-point scale from strongly disagree to strongly agree.
Our employees ranked Barghausen as #4 on the list for top employers in Washington State, scoring a total of 91.15/100! The survey results concluded (with no surprise) that we have strong engagement among our workforce, with 96% of employees being moderately to highly engaged.
A HUGE thank you to our wonderful team for being the driving factor of our success, not only with putting us on the list but for being the heart and soul of what makes Barghausen a wonderful place to work!
Anonymous Comments from the 2022 Survey:
"At this point in my life, I can't imagine working anywhere else. Barghausen has gone above and beyond to support my professional growth and they wholeheartedly trust me to run with ideas and think creatively. The biggest thing is that they trust me to do my job and do it well. I know I have the support of the leadership and how much they appreciate what I do. Beyond the professional side, people take the time to get to know each other outside of work. There are countless friendships that have been formed at Barghausen and people really enjoy the team bonding activities. People knowing one another makes the atmosphere here that much better, everyone is incredibly friendly and welcoming, which comes from the top down. The leadership cares about people, and you see it constantly within conversations and how they make decisions to make people's lives better. I am beyond grateful for the opportunities Barghausen has given me and I expect I will be here for a very, very long time. The leadership is constantly looking for ways to make life better for the employees. In 2022 they have made significant changes to the benefits, including increasing the company retirement match to 8%, offering free gym memberships, covering 100% of employee monthly medical premiums and 50% of dependent premiums, creating a half-day program every Friday during the summer, increasing PTO based on tenure, offering employees free tickets to Seahawks, Sounders, Mariners, and Kraken games, generous bonuses, and free events every month."
"I would still consider myself fairly new to the organization but so far my experience has been very positive and I would be proud to recommend BCE to anyone interested in a position. Not only in my field but in any of our departments. I have met and loved individuals from every department. There is a high level of transparency, open communication, and commitment to building relationships within the company. Our benefits package isn't just mouth-service. I was hired with an excellent offer that surpassed my previous opportunities by a fair margin and since I've been here, they continue to add new perks and enhanced benefits. There are tons of growth opportunities, staff are almost always promoted from within, and the firm has historically been very successful. When speaking to people that work with BCE from outside of the organization, I was impressed by how positively developers, contractors, and aligned professionals spoke about BCE and their leadership."
"I think Barghausen is an excellent place to work. The company offers great benefits, like health insurance, 401k, gym membership, the possibility to work from home some days a week, and many other activities organized by the Human Resources Department. The Board of Directors cares about the employees and offers them opportunities to grow as knowledgeable, ethical, and trustworthy professionals. The work environment is very healthy. I feel very proud of all the company's successes, and I am fortunate to work here. At Barghausen, I have the opportunity to do what I love for a living, surrounded by good people."
"I think in terms of the industry, the benefits are at least equal to or better than other competitors. I don't know anyone in civil consulting that has a benefit package that beats the Barghausen one. I'm not sure how things measure up on pay, but I feel I'm at least treated fairly and that plus benefits, are a good combination. The work is interesting, engaging and fast paced, which are all things I need from a company. If you want to have some fun working, people get things done on time and with high quality, but there's also a sense of community that I haven't experienced at other workplaces."
"When I walk through the halls of Barghausen, I'm almost always stopped by someone who asks how the kids are doing, how my hobbies are going etc. It may sound cliché, but the leadership here has done a great job on creating a tight-knit work family. Leadership is always open to positive change; they aren't stuck in their "old ways" which seems rare these days. In the past year, Barghausen has made significant improvements to the benefits and perks offered to employees. They have shown that they truly care about their employee's wellbeing."