Let's Talk Stormwater
Industry News, Company News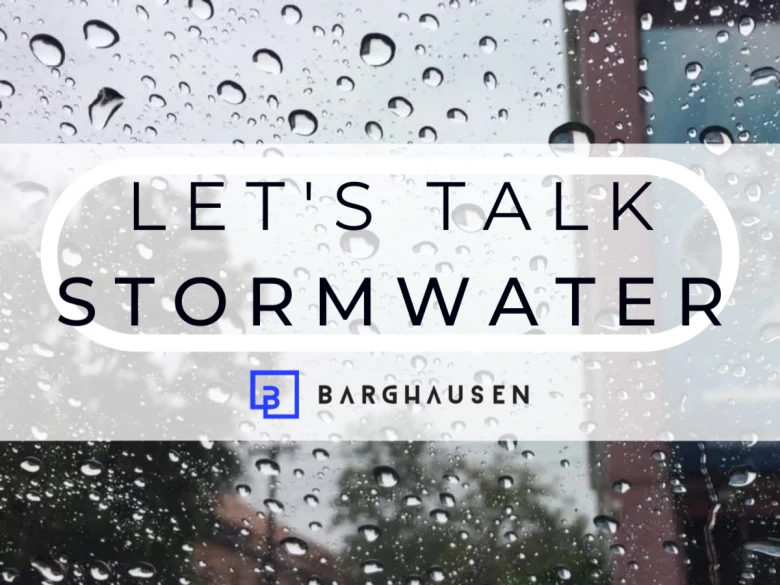 View full image
April Showers Bring May Flowers… and Stormwater

Spring is in the air! Tulips are blooming, birds are chirping, and if you live in Western Washington it's most likely, you guessed it, raining. According to U.S. Climate Data, Washington State averages about 147 days of rainfall per year, making stormwater solutions a hot topic for many business owners and investors considering a development project. Proper stormwater management is an essential feature on any developed site. Developments affect runoff because the natural landscape is being replaced by water-resistant surfaces such as roads and buildings. The excess runoff from these impervious surfaces has to be re-routed and treated to eliminate pollutants from flowing back into our waterways.
Not all stormwater solutions are created equal, there are some solutions that can have several positive impacts for the environment and your site. Sustainable solutions have an added benefit for the environment through green infrastructures, vegetation, and wildlife, and they can boost the overall aesthetics surrounding your project. When we asked our engineers what the future of stormwater looks like, they predicted that sustainable solutions could become a requirement on eligible sites. Jurisdictions typically prefer low impact development solutions when possible, making sustainable systems an attractive option. Jason Carey, one of Barghausen's Senior Project Engineers stated, "In the near future, projects will likely require multiple sustainable stormwater solutions working in tandem to manage stormwater on-site." With growing environmental concerns and continuous development in the Seattle area, sustainable requirements could be the wave of the future.
There are certain variables to consider when it comes to stormwater on your site, not all sites are eligible for sustainable solutions. Site soil and groundwater conditions often dictate available options for stormwater management. Jurisdictions typically restrict infiltration near steep slopes or other critical areas. Locations that are relatively flat, with sandy soils and deep groundwater provide more options for a sustainable stormwater design.
Want to know if your site is eligible for sustainable options? Our team of Planners and experienced Civil Engineers can help you determine if your site has the necessary features for green infrastructure systems.

Sustainable Solutions for Stormwater Management
There are numerous solutions for stormwater management that include green infrastructure such as permeable pavement, vegetative swales, rain gardens and green roof systems. These can be great options for clients looking to reduce stormwater management costs because they often result in flow control credits. Over the life of the site, sustainable solutions produce a lower installation and maintenance cost than subterranean detention and treatment systems. These systems often help filter out a large majority of pollutants collected in runoff, creating a cleaner, more natural solution for stormwater management. Click on the photos below to learn more about sustainable solutions.

Want to learn more about your options for stormwater management and sustainable solutions? Use the links below or reach out to us on our website at Barghausen.com/contact
Other Resources:
https://www.nrdc.org/stories/green-infrastructure-how-manage-water-sustainable-way

https://www.epa.gov/water-research/stormwater-management-and-green-infrastructure-research
https://www.epa.gov/sites/production/files/201610/documents/green_infrastructure_brochure_final.pdf
https://www.epa.gov/green-infrastructure/what-green-infrastructure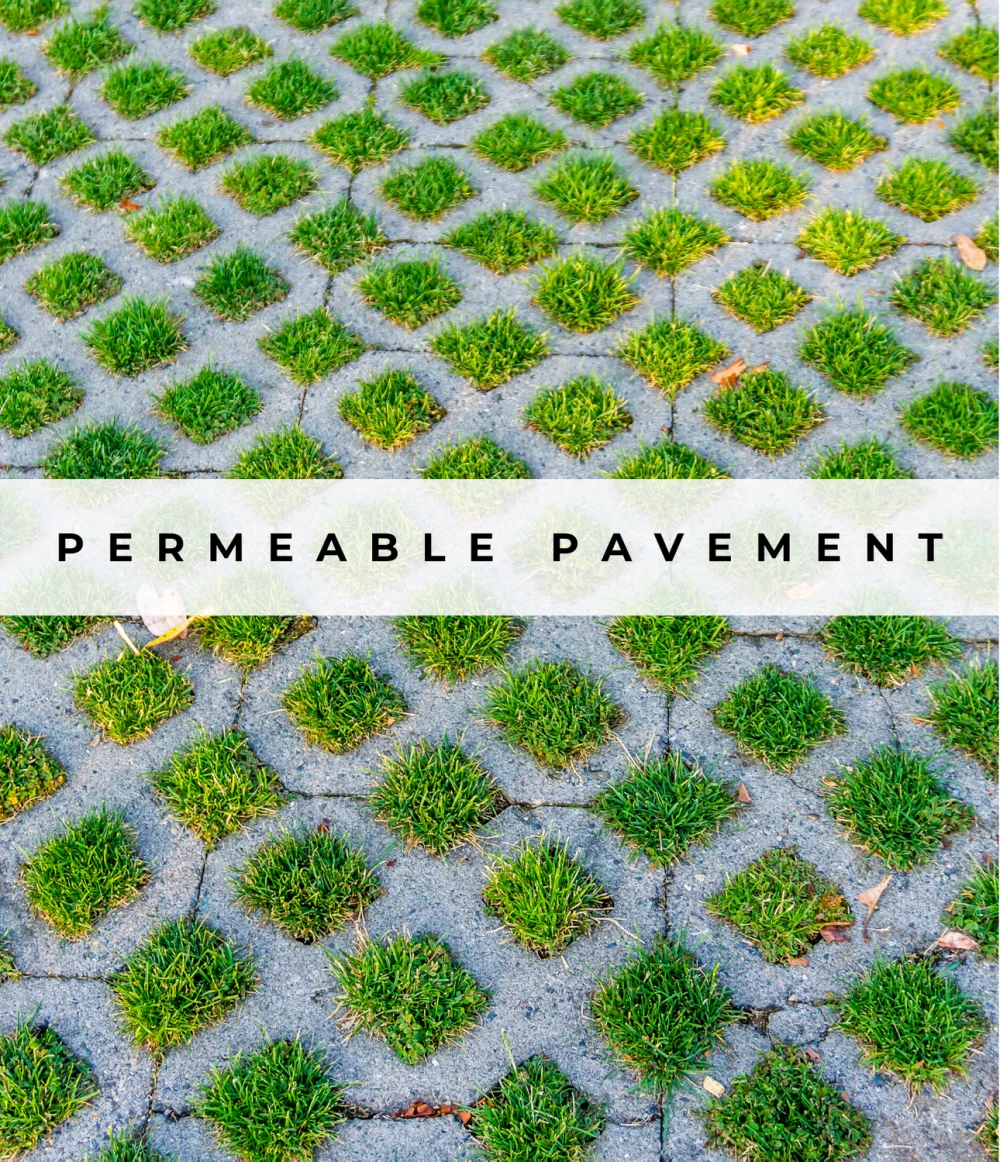 Permeable Pavement
Permeable pavement consists of pavers, porous asphalt, plastic grids, and gravel. These surfaces allow rainwater to filter through them, unlike typical asphalts and concrete. Pervious surfaces can help reduce costs for your site by eliminating the need for basins, curbs and gutters that would typically be necessary to collect rainwater.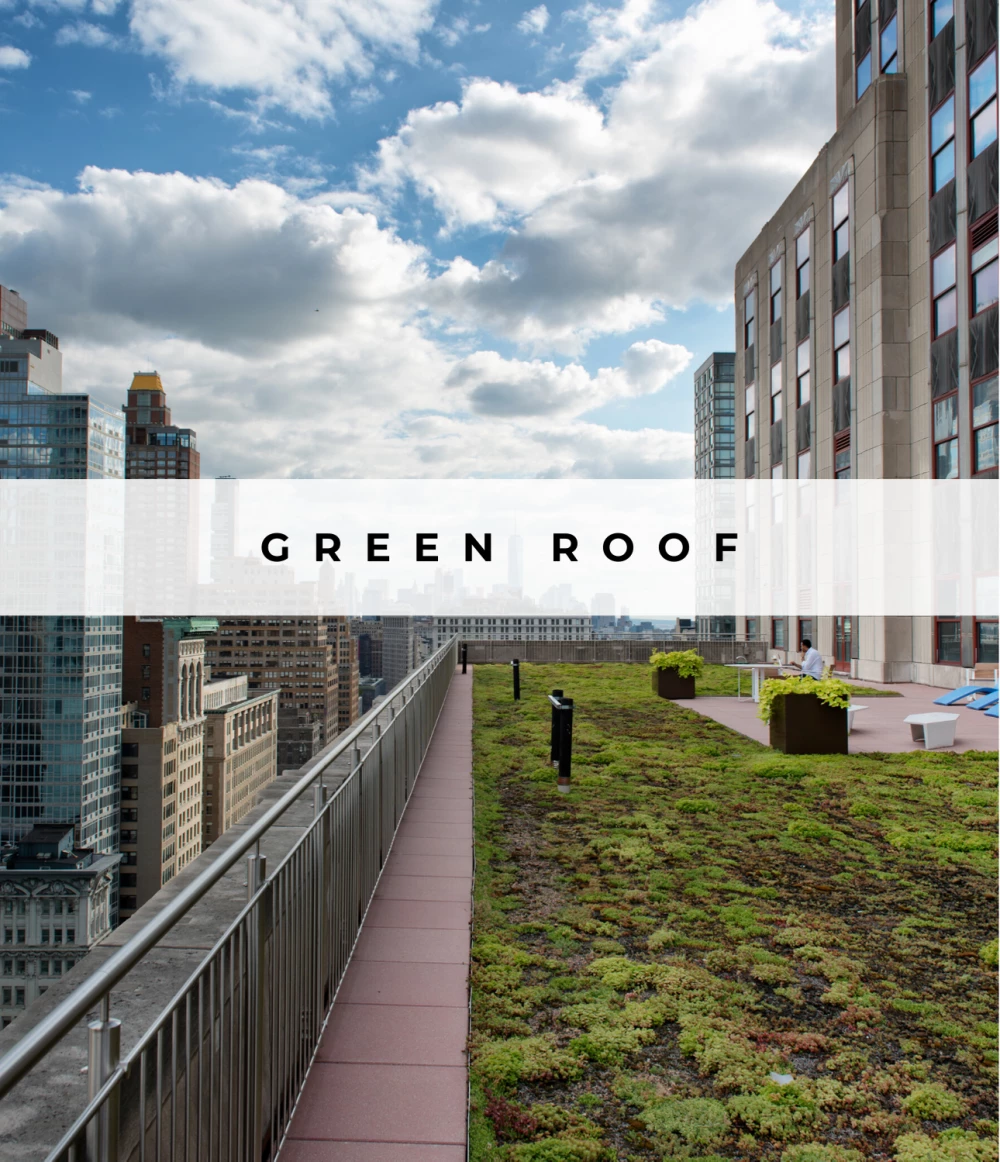 Green Roof Systems
A sustainable option that is pleasing to the eye is a green roof system. A green roof is a living rooftop environment full of lush vegetation. The plants and soil help retain runoff, reducing the amount of stormwater flowing from the building into nearby waterways. With the addition of green roof systems, birds and insects have a protected home in an urban setting, providing a natural habitat for species that help pollinate surrounding ecosystems. These sustainable spaces create a pleasant atmosphere for building tenants. Patios and balconies located next to green roof spaces provide a scenic oasis for people to enjoy fresh air. The rooftop greenery also provides the obvious benefits associated with carbon dioxide and oxygen levels in our atmosphere.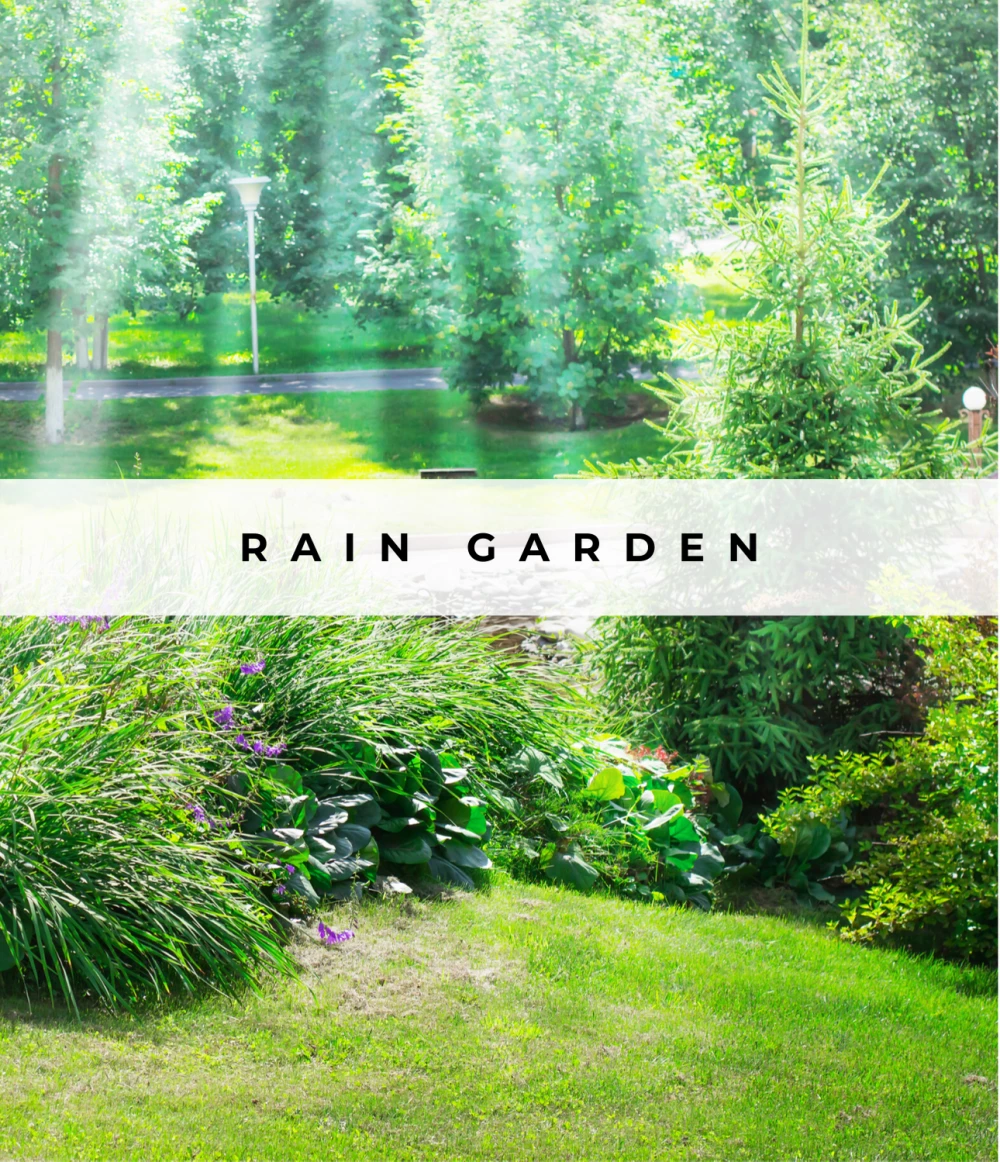 Rain Gardens
Rain gardens are a fantastic option for clients looking into sustainable solutions. Rain gardens are planted depressions that are designed to act like miniature native forests that collect and treat rainwater generated on rooftops, parking lots, sidewalks and other impervious surfaces. Pollutants in the rainwater are successfully removed through a combination of compost, soil mix and plantings. They have low installation and maintenance costs, remove pollutants and enhance site aesthetics. Rain gardens even provide benefits to local wildlife by providing food sources to a variety of birds and pollinators through the plants included in the finished product.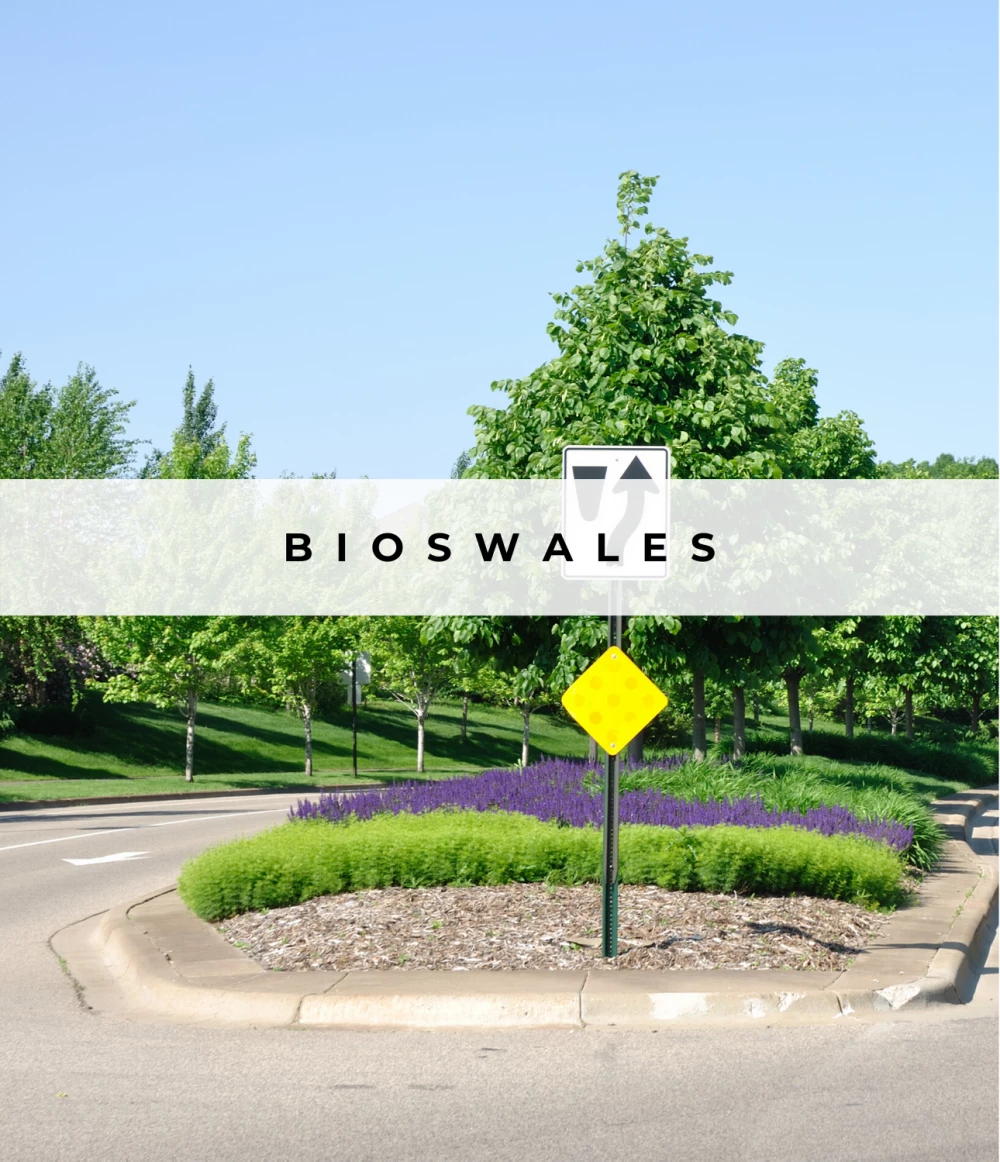 Bioswales
Bioswales are long, shallow trenches filled with plants that are resistant to flooding and erosion. Swales are typically located along impervious surfaces to capture stormwater runoff and help filter out pollutants that come from parking lots, sidewalks and roadways. There are two types of swales, dry swales and wet swales. Dry swales include soils, grasses, flowers and shrubbery that help to absorb excess water. Wet swales operate as small wetlands and have vegetation that thrive in marsh like areas.