Barghausen Employees Ride their Bikes from Seattle to Portland
Company News, Employee Insights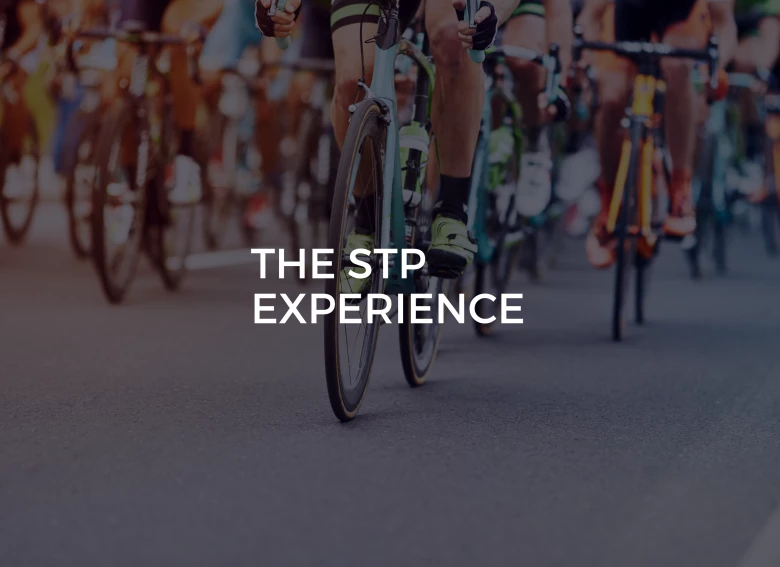 View full image
The Seattle to Portland bike ride, more commonly known as the STP, is one of the biggest recreational bicycle rides in the country. For the past 43 years, bicyclists from around the world gear up to tackle the 205-mile ride. Starting at UW Seattle, riders coast along country roads across western Washington, crossing the finish line in the heart of Portland.
Due to the COVID-19 pandemic, the STP was cancelled from 2020-2021 for the first time in its history. Cyclists were eager to get back out there this year, with 6,000 people registered for the 2022 ride. Some riders attempt the double century ride in one day, while most split the ride up into two days, stopping at Centralia College for a camp out. Organized by the Cascade Bicycle Club, the heavily supported ride offers rest stops every 50 miles with water, electrolytes and snacks.
Four Barghausen employees joined forces to train for the STP this year. Each employee had a riding buddy outside of work who joined them on the journey. Every week, the crew would meet after work to train along the Interurban and Green River Trail.
Flash-forward to July 16, 2022, it's 6:30 AM and the crew is at the start line ready to roll. 3. 2. 1. GO. Read about their experience below.
Joel Howitt, Senior Planner
Having now done this ride several times I totally knew what to expect and how I was likely going to feel. It's never easy. I don't care how good of shape someone may be in, sitting on a bike seat for 9 hours a day is not something a human body (or bicycle seat) was ideally designed for.
But finishing something hard with a smile on your face is really the reason why I do it and look forward to doing it again. There's no better feeling. And it's so much more rewarding that I got to do it with my son Luke for the first time this year. It's definitely going to be a memorable experience for both of us.
And a close second is getting to ride with awesome co-workers who committed to doing something really unknown, other than they knew was going to be hard. And that's something that I'll remember about you and the rest of our team this year. Major courage! If it were easy, it wouldn't be nearly as cool. I hope we can expand our team next year since I know we have more people at our company with similar courage. Let's keep riding!
Alicia Aravena, Marketing Manager
If you had told me at this time last year, I would be riding a bike 200+ miles, I wouldn't have believed you. I have Joel to blame (thank) for getting me interested in this journey. He came to the marketing team asking us to design custom Barghausen jerseys for the ride, and by the time our conversation ended I was signing up for it. I didn't even own a bike at the time and probably hadn't been on one in about 10 years, but my mind was made up. Between a mix of insanity, the excitement of a new challenge, and Joel's "cool as a cucumber" description of the ride, there was no turning back.
My dad is an avid cyclist who must have passed down some "crazy" genes. He's ran marathons, competed in triathlons, and frequently takes his mountain bike up the backside of Mt. Peak. If you're familiar with the famous Enumclaw hike, you know that he is in fact, insane. Who better to ask to be my STP partner than him?! Doing the ride together actually became more sentimental than I could have imagined. Upon asking him I learned he signed up for the STP when I was in high-school, but ended up not going because he was helping coach my Softball team. He dedicated countless weekends, evenings and PTO days to my playing schedule. Knowing this made finally tackling the STP together a really sweet moment.
There really is no way to describe how it feels to accomplish something so mentally and physically challenging. The ride is fueled by adrenaline, pure grit and determination, but one of the unexpected aspects of the journey was the community you feel along the way. Strangers parked along the streets, cheering with cowbells, posters, and offering high-fives. People placed tables with water jugs and snacks at the end of their driveways as mini refueling stops. If you had a bike malfunction, others would stop to check on you and offer help. It was one of those experiences that restores your faith in humanity again.
Another fantastic moment was being able to catch up with the Barghausen riding crew at each stop. We all had individual partners but ran into each other constantly throughout the race. Jordyn and I hadn't seen each other since the very first pit-stop on day one, but as we were nearing the finish line on day two, I looked up, and there she was riding in front of me!
Riding the STP was an incredible moment to share with the team, not to mention how awesome it was that Barghausen sponsored us all. I had such a fun time I might be crazy enough to ride it again next year.
Monika Uehlin, Project Architect
Leading up to the STP I was cautiously optimistic, but still worried about the huge challenge we were facing. A busy spring/summer riddled with poor weather hadn't given us the opportunity to get as many miles under our belts as we hoped. I took up cycling as a covid hobby and have only been on a road bike for a little over a year. The longest ride we did was 75 miles, but we rode it again the week before the race and were pleasantly surprised how much easier it had gotten.
John and I were at the starting line early – too early as it turned out. We'd swallowed some energy chews and were bouncing off the walls waiting for the rest of the team to arrive. Once our obligatory photo had been taken, we were out of the gates like bats out of hell. Riding in a group was completely new to me and I learned to mimic gestures and parrot alerts with the rest of the riders. We were lucky to have amazing weather – cool and overcast with beautiful sunbreaks. We aren't the fastest riders, but we crushed it up hills and that gave us the confidence boost to get us to the halfway point. Camping at Centralia college was excellent – hot showers, beer, and huge burgers put us to sleep immediately.
We woke up on Sunday ready to rock. The biggest thing I was worried about was feeling sore the next day. Armed with a great breakfast we peddled away on yet another gorgeous day. The rolling hills were lots of fun and climbing the Lewis and Clark Bridge was the highlight of my ride. Once we crossed into Oregon, the rest of the ride was a rough grind along Highway 30. By the time we reached Portland, simply adjusting in my seat made me want to cry but it was all worth it when we crossed that finish line. Overall, the encouragement and excitement from riders, volunteers, and local communities is what kept us going. It seems the hive-mind enthusiasm is contagious because John and I are already strategizing for next year! Hopefully there will be even more BCE jerseys on the roads! The majority of our team were all first-timers and definitely channeled the "work hard, play hard" core value of our company!
Jordyn Cory, Marketing Coordinator
When I registered for the STP, I didn't even own a bike. Now that I think of it, I hadn't been on a bike in ten years. I scored an old bike on OfferUp and began riding in my free time. I even suckered my best friend into riding the STP with me :) we had no idea what we were in for.
Fast forward to ride day, we're at the start line and I was filled with adrenaline! The first 50 miles flew by, then I hit mile 70 and started feeling defeated. My mind got the best of me, and I couldn't wait to reach our destination. This is when things took a turn (or should I say, missed a turn!). Yes, we missed a turn and rode down Yelm Hwy for miles! We stood at a roundabout looking at a map realizing the mistake we had just made, when a car pulled up and tells us he can help us get back on track. This kind man drove slowly while we followed him, and he led us to the trail we were supposed to be on. This act of kindness was the boost of morale we needed to finish day 1. Those last 30 miles were brutal and made me realize this ride isn't about physical endurance, it's about mental endurance. We finally reached our destination and truly contemplated whether we could finish day two or not.
We woke up the next morning, reluctantly got on our bikes and headed out for our final day of the ride. 105 miles until we hit Portland. I couldn't believe the number of hills on this day; it was way more challenging physically but less so mentally, which I found surprising. I was genuinely enjoying day two and cannot explain how good it felt when the Portland bridge was in eyesight. We were almost there! Just a few miles later we crossed the finish line. I couldn't believe I had just finished one of the hardest things I've ever done, I even shed a tear. My favorite thing about the ride was the kindhearted people we met along the journey. I'm excited to get back out there next year! A huge shoutout to Joel for pushing me to do something I never thought I was capable of, and for downplaying the ride because I would have never attempted it had I known what I was in for ;)