Barghausen Increases Dependent Premium Coverage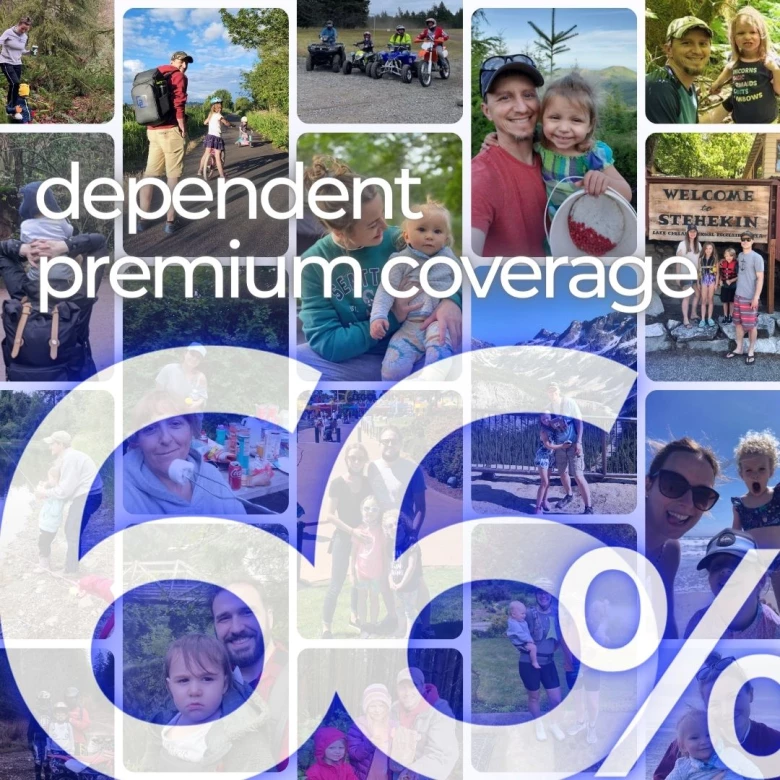 View full image
Barghausen Benefits Campaign
We take pride in offering an employee experience that is a level above. In 2022, We made significant changes to improve the well-being of our employees. These changes included:
Free Gym Memberships
Increased 401(k) Match to 8%
Free Tickets to Seattle Kraken, Mariners, Seahawks, Sounders and Fifth Avenue Theatre
Half Day Fridays in the Summer
Increased Coverage for Dependents
As part of our ongoing initiative of enhancing the employee experience, this week Barghausen announced an increase in dependent premium coverage! Barghausen now covers two thirds (66%) of dependent premiums! This is a 16% increase in employer paid coverage for dependents. According to the Kaiser Family Foundation (KFF), the average cost of employee health insurance premiums for family coverage is $22,221 a year. Providing affordable dependent coverage is crucial for the well-being of employees with families.
Cigna
Our extensive medical premiums are through Cigna. Cigna is named one of the top healthcare providers by Forbes, earning 5/5 stars from their Forbes Advisor program!
Cigna Coverage Includes:
Global network of 1.5M+ relationships with health care providers, clinics & facilities
67K+ contracted pharmacies representing more than 99% of all U.S. pharmacies
700+ Accountable Care programs
500+ hospitals in the Hospital Quality Incentive Program
175K+ mental & behavioral health care providers
Medical, Dental, Vision, Disability and Life
Medical and vision insurance are provided in partnership with Cigna Health
Multiple plan options through Cigna, including HSA, $1,500 PPO, & $750 PPO
Multiple dental plan options including Willamette Dental Group & Guardian Dental
Barghausen pays 100% of monthly individual coverage costs for medical, dental & vision premiums
Barghausen pays 66% of monthly dependent coverage for medical, dental & vision premiums
HSA employer contribution with selection of high-deductible plan
Life insurance at no cost for employees
Check out our entire benefits package on our Benefits Page.