Celebrating International Women in Engineering Day
Company News, Employee Insights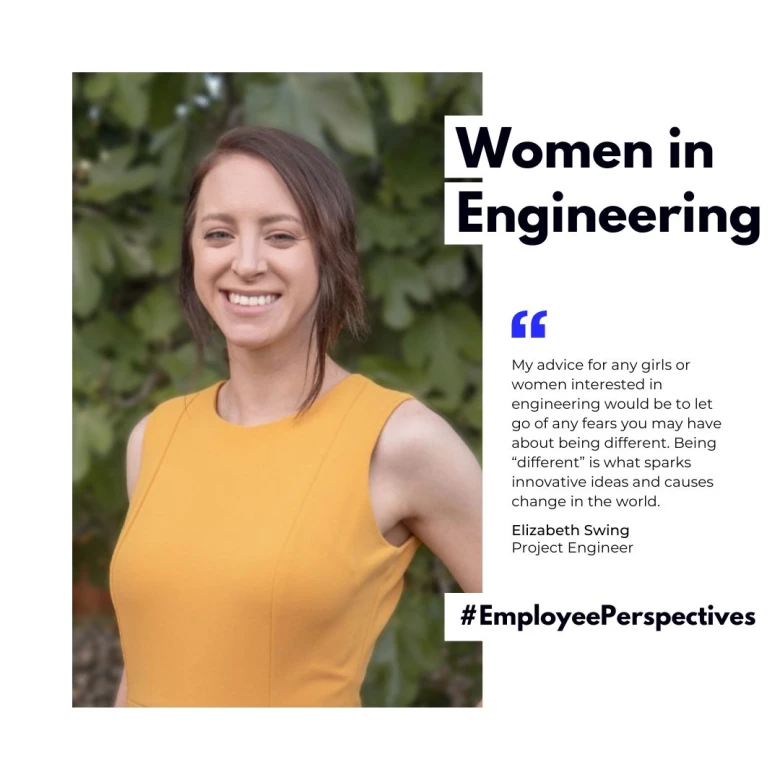 View full image
International Women in Engineering Day (INWED) is a global campaign that aims to recognize and celebrate the accomplishments of female engineers. INWED provides a platform to raise awareness about the significant contributions of women in engineering and to showcase the various career opportunities available to them. Engineering plays a crucial role in shaping a better, safer, and more innovative world for all.
Barghausen is celebrating INWED with insights from our recently promoted Project Engineer, Elizabeth Swing. Elizabeth became a crucial member of our Roseville, CA office when she joined our firm in April 2022. Her remarkable commitment to her work is evident by consistently going above and beyond for every client and project. Cheers to Elizabeth and all the women engineers who are shaping the world!
What is it like to be a woman in engineering? Do you feel that your gender gives you a different perspective and experience?
I am thrilled to say that I believe the industry as a whole has evolved to remove the barriers that were once in place for women interested in this field. You will occasionally run into someone who will show less respect for you or question your abilities because of your gender, but those experiences are bound to happen to anyone in any field, and they are few and far between. In general, men and women tend to have different perspectives and behaviors in several facets of life. Projects benefit from having a team of people from various walks of life.
What advice do you have for women interested in engineering?
My advice for any girls or women interested in engineering would be to let go of any fears you may have about being different. Being "different" is what sparks innovative ideas and causes change in the world. To any woman who is interested in or passionate about engineering, this is your sign to go for it!
What excites you most about your promotion?
I am most excited for the growth that this promotion will bring me. I am looking forward to all the new challenges that will push me to become a better engineer and leader.
Did you do anything fun to celebrate your promotion?
I went to dinner with my fiancé at my favorite restaurant and saw a live musician play. It was a fun evening!