From Students to Staff Members - The Intern Experience
Company News, Employee Insights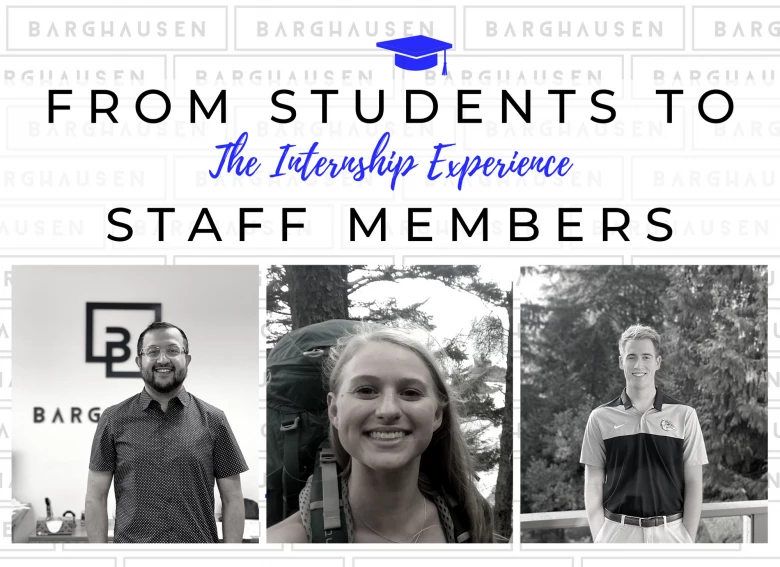 View full image
Barghausen strives to provide an internship experience that combines higher education with hands-on skills. Each year we proudly provide paid internship opportunities for students and graduates to help prepare them for a smooth transition into their careers. Interns work directly with our experienced professionals on a large array of projects. Our approach is designed to encourage interns to bring their innovative ideas to the table. From site walks to cornhole tournaments, we believe in providing our interns with an experience that balances work and play. These talented engineers have brought a fresh perspective to our offices and we look forward to seeing their continued growth on our team. Get to know more about Ricardo, Shannon and Ryan below!
Interested in Barghausen internship opportunities? Submit your information through our contact page.


Describe your internship experience with Barghausen:

Ryan: "I started out my internship with simple things like reviewing plans, learning our filing practice etc. Then I got more responsibilities as my skills developed. Everybody was willing to help and was patient with me as I was learning."
Shannon: "I interned with Barghausen the summer of 2019, after my junior year at UW. Everyone at Barghausen, both within your team and around the office, are very friendly, welcoming, and always willing to help. Throughout the internship I was able to try out a variety of work from AutoCAD to downstream analysis to site visits to reviewing construction plans."

Ricardo: "My internship experience here at Barghausen is still ongoing. It's been pretty awesome so far. I was part of 5 varsity sports in high school, but none of them had a team dynamic quite like the one here at Barghausen. It feels great knowing that everybody around me is willing to let me learn from their personal experiences. I'm constantly being reminded by Chris Kanagy, and Kacey Held to not be afraid to ask for help; and I really appreciate that about them."
What does a day in the life of a Barghausen intern look like?
Ryan: "This is kind of hard to answer because I started out just reviewing plans trying to learn simple things like city standards and how we set up our drawings, but ended my internship completing things like as builts and actually helping finish up plans. The best way I could summarize a typical day is completing small tasks for the engineers, some CAD training, and visiting a site around once a week."

Shannon: "My typical day as an intern, the majority of the time, was at the office working on design calculations and helping with construction plan sets. Whenever I had questions I could always ask a PE for an explanation."
Ricardo: "Since I'm still attending school, I don't show up to the Roseville office until about 11-noon. As soon as I get there, however, Kacey already has a task or tasks ready for me to tackle. Sometimes I'm drafting, or calling agencies from various places around California, Arizona, and recently New Mexico; and other times I'm able to join meetings and watch Kacey be the incredible Civil Engineer she is."
What surprised you most about your internship experience?
Ryan: "I was surprised by how many engineers I got to work with. Being able to learn from different engineers helped me develop different ways to approach problems."
Shannon: "What surprised me the most about my internship experience was the amount of involvement and activities that the office put on throughout the summer. In the summer of 2019 there were corn hole tournaments against other companies, mariners tickets you could enter to win, group hikes and many other opportunities to meet people."
Ricardo: "I think one common thing I heard at Sac State is that going private means you're entering a "Dog eat dog world", and honestly I don't see it. I was surprised that the rumors were wrong, and the work dynamic is actually very relaxing, fast-paced, and enjoyable."
What was your favorite memory during your internship?
Ryan: "I enjoyed going on site visits, I thought it was cool to see our designs come to life."
Shannon: "My favorite memory during my internship was the corn hole tournament that was held at a local brewery against another consulting agency."
Ricardo: "During the summer, the Klamath team was able to meet up after work to play mini golf. The fact that I was able to create bonds with coworkers outside of work is definitely top on my favorite memories as an intern. Second would probably be getting a LinkedIn and Instagram shoutout during this summer's National Intern Day."

What advice do you have for future interns?

Ryan: "My advice would be to not get frustrated and don't be afraid to make mistakes. You'll have a lot of information thrown your way between CAD training and learning engineering practices, but if you continue learning as much as you can everyday you will develop skills that will prepare you for the job you get after the internship."
Shannon: "Never be scared to ask questions, even if you think they are stupid. First look it up on the internet and if you can't find anything, people are always willing to help."

Ricardo: "Take advantage of the resources here at Barghausen. Brian's Civil 3D class, Steven and Chris in Klamath, Kacey and Josh's broad knowledge. Everyone is willing to teach you; so don't shy away from asking them questions. They're only going to enable you to become a better engineer!"
What are you most excited about now that you've started your career with Barghausen?
Ryan: "I was excited to come back and work with the people I worked with in my internship. It seems like Barghausen does a pretty good job with trying to keep everybody connected and social so I was happy to come back to an environment like that."
Shannon: "I love working with my team, everyone is so welcoming and always smiling and the work environment is great. I am excited to continue learning from PE's and progressing my career as a design engineer."
Ricardo: "This is probably the last thing you'll hear a senior college student say, but what I look forward to in December when I'm full time is to be able to spend more time working under Josh and Kacey so that, in time, I can become a great engineer like them. I'm excited to watch the Roseville office continue to grow! I think that as Civil Engineers, we choose our career path because we wanted to be part of something big. Here at Barghausen, I know I will continue to be part of something big."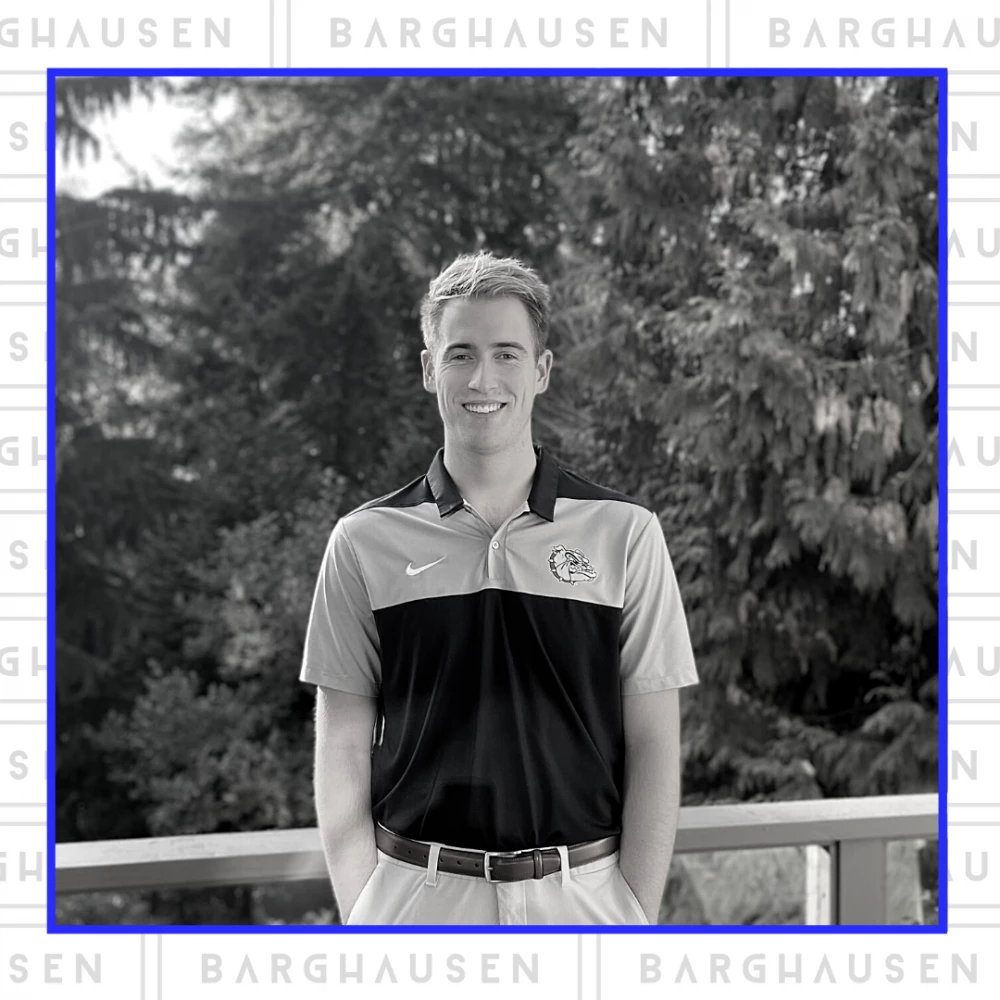 Ryan McNeil
Design Engineer
Kent, WA
I'm from Renton, Washington and I graduated from Gonzaga University in 2020. When I'm not at work, I love to watch/play sports and spend time outside hiking in the summer and skiing in the winter.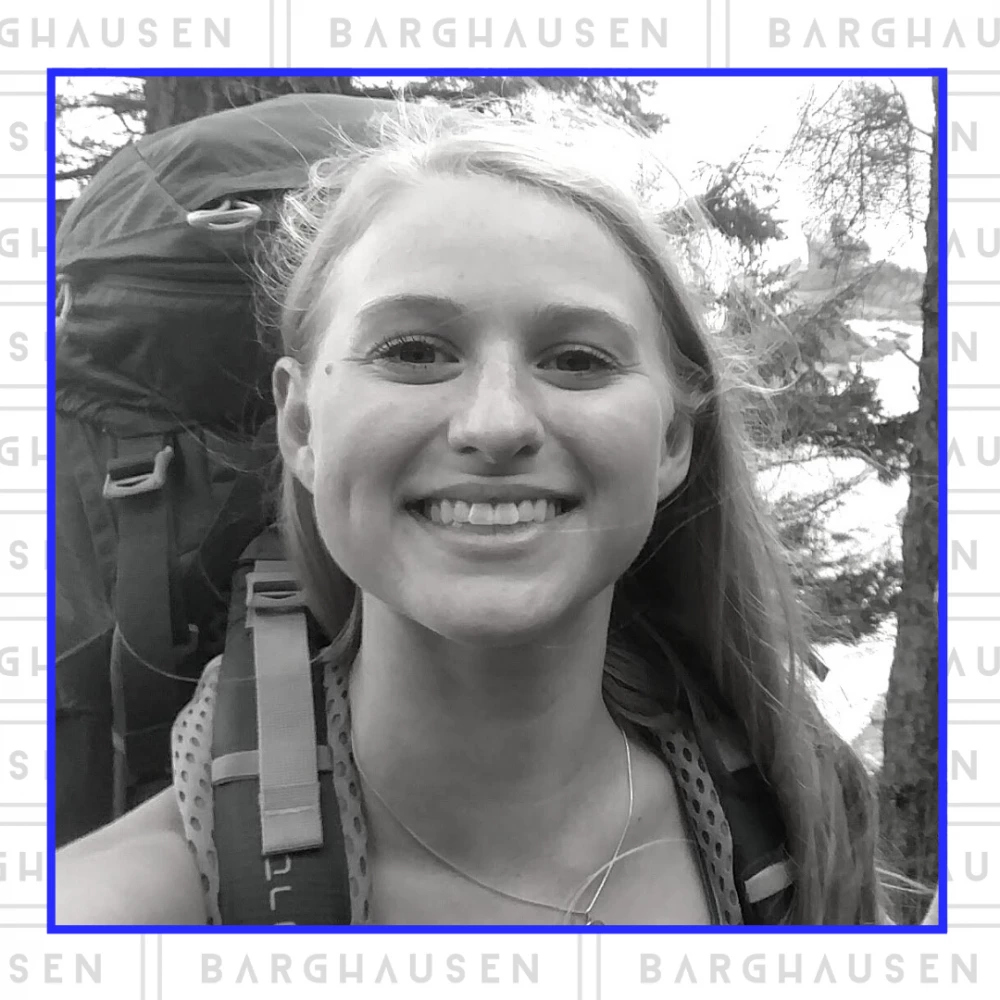 Shannon Dickenson
Design Engineer
Kent, WA
I was born and raised in Bellevue, WA and graduated from the University of Washington, Seattle with a B.S. in Civil and Environmental Engineering. When I am not at work you can find me somewhere in the mountains, backpacking or rock climbing, or on the coastline, kayaking or surfing.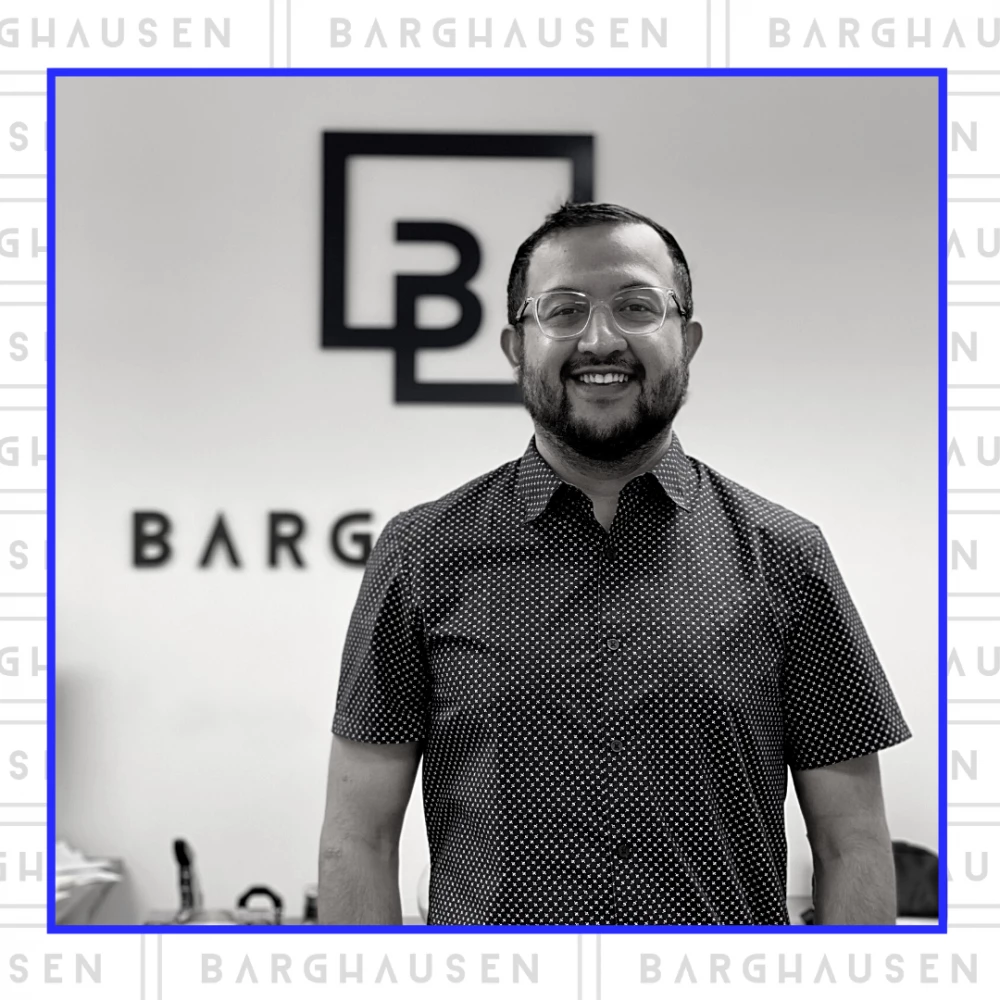 Ricardo Rascón-Garcia
Design Engineer
Roseville, CA
My name is Ricardo Rascón-Garcia. I'm 27 years old, and the youngest in my family. So that basically means I'm the funniest and most attractive of my siblings. Well at least that's what I tell myself. I'm from a small little town in extreme Northern California called Tulelake, CA. I'm currently enrolled in my last semester at CSU, Sacramento but was fortunate enough to continue my internship opportunity here at Barghausen! I will receive my Bachelors in Civil Engineering in December. My hobbies are, but aren't limited to, Disc Golfing, off-roading, hiking, and playing with my puppy Asher (a Miniature Australian Shepherd). Sacramento is actually full of unique murals, and so I often find myself mural hunting in Midtown and Downtown.