Summer 2021 Get Out and Explore Challenge!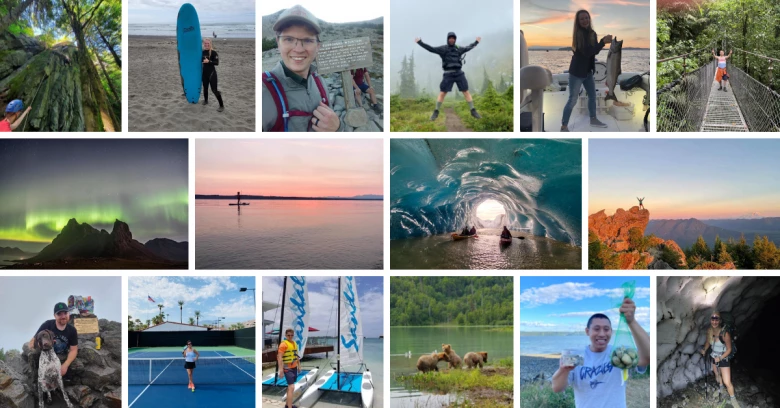 View full image
This year marks our 2nd annual Get Out & Explore Challenge! When the COVID19 pandemic hit we wanted to create a way to stay virtually connected with colleagues. Our solution for keeping our culture alive was The Get Out and Explore challenge - a virtual competition for employees to win prizes by submitting photos from outdoor excursions like hiking, biking, kayaking, golfing, skiing, fishing, hunting and more. In short, the challenge was to explore the elements over the summer and share the journey along the way. Not only did this challenge help keep all six of our office locations connected, we also reaped the mental and physical health benefits that come from being in nature. From kayaking in Iceland to fishing in Alaska, here's a peek at some of the awesome Barghausen adventures that took place over the summer.
"Mt. Rainier from the high Burroughs was unlike any angle I've seen of the glorious volcano. The sunset was amazing and the milky way was out in full force! I don't have an awesome camera to capture the galaxy though. I have summited more peaks and been on more hikes this year than any other year".
- Lance Hollingsworth, Design Engineer