Papé Kenworth
Federal Way, WA
Civil Engineering, Land Surveying, Landscape Architecture, Industrial | 67,000 SF, 19-ACRES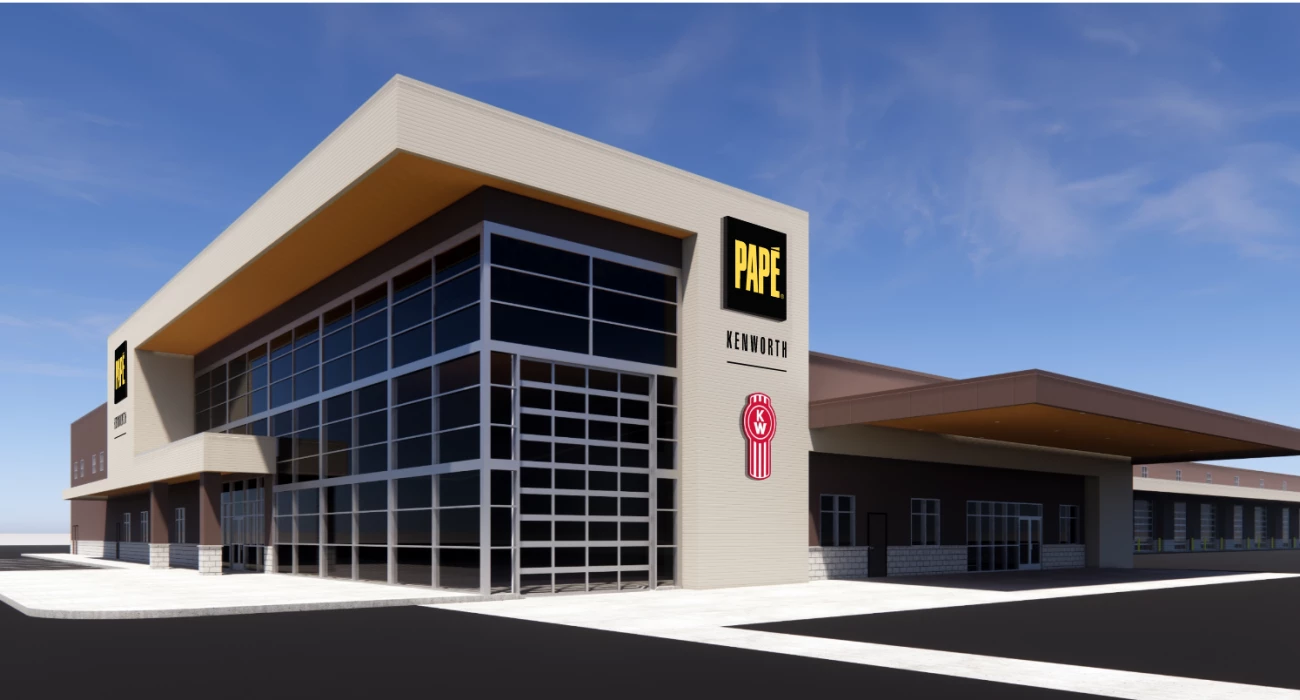 Papé Kenworth is expanding with a new maintenance hub in Federal Way, WA. The new location is set to open in late 2023/early 2024 with a 67,000 SF truck maintenance facility and a 14,000 SF body shop. The site will have a total of 16 work bays, 11 in the maintenance building and 5 in the body shop. Part of the work bays will be used for PACCAR truck rentals and leasing, and a truck wash rack. The larger building includes dedicated spaces for their office, showroom and parts storage.
The property area is 19-acres in total, with 13-acres of buildable land. Our team provided surveying, civil engineering and landscape design services for demolition, earthwork, utilities, and erosion and control for the construction of the buildings, parking, and landscaping. Public roadway improvements were initiated with the development along South 320th Street and 32nd Avenue South. Barghausen prepared plans for widening the road, curbs, gutters, planters, sidewalks, street lighting and storm drainage. A portion of the stormwater facilities were also in the Public Right of Way and required close coordination with the City of Federal Way and WSDOT.
The original parcels were located within unincorporated King County, so the project team worked closely with the City of Federal Way to annex the property and solidify new zoning as a Community Business. Our survey team prepared boundary line adjustments and a right of way dedication to establish a new lot line. The design work required minimizing impact to an existing 290-ft wide power transmission easement across the south end of the site.
Stormwater management for the project was designed using a variety of devices. Oil treatment and enhanced water quality treatment were provided for the project and flow control was handled by two detention ponds and two infiltration trenches. The property has a wetland on site that was protected from sediment runoff during construction and will remain protected from runoff from surfaces after the project is completed.
With the addition of the Federal Way location Papé Kenworth now has over 30 locations across Washington, Oregon, California, Nevada and Alaska.
Services
CIVIL ENGINEERING

LAND SURVEYING
LANDSCAPE ARCHITECTURE