Barghausen Implements Half-Day Fridays During the Summer Months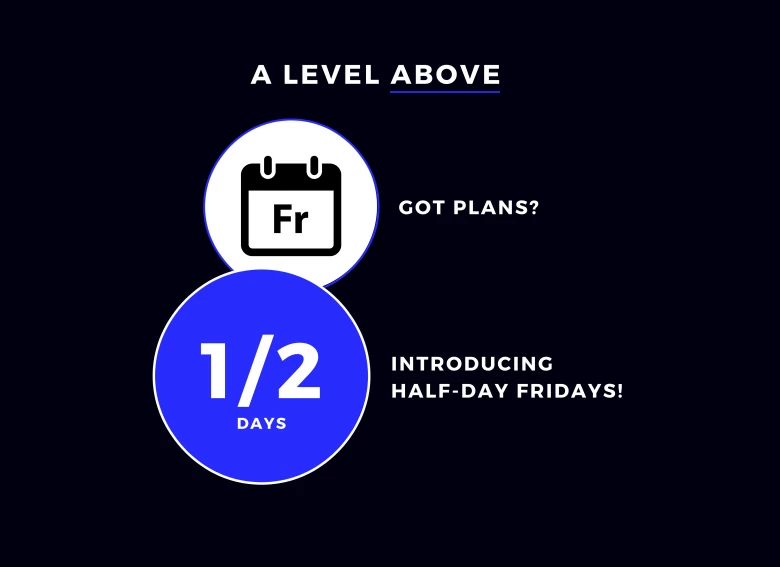 View full image
Half-day Fridays are no modern-day trend. In fact, New York editors invented half-day Fridays, also known as summer Fridays, in the early 1960's. The idea stemmed from beating Friday traffic so the New York elite could take full advantage of their summer houses over the season. Since then, many big-name companies have adopted the benefit for their employees. The idea behind half-day Fridays has evolved over the years and is now used as a tool to help employees unplug and enjoy the sunny season, no summer house required ;) According to a study in Iceland, shortened work weeks are linked to increased productivity and overall well-being.
In alignment with Barghausen's Core Values, we believe that those who work hard should be afforded the opportunity to play just as hard. That's why we are implementing a flexible work schedule during the summer months, to promote health, happiness, and work-life balance for our valued employees.
We're excited to announce that between Memorial Day weekend and Labor Day weekend, Barghausen will be closing at noon every Friday to encourage employees to unwind and enjoy their summer activities!
We asked some of our employees what they plan to do with this extra time:
"I plan to use the extra time to ride my bike and prep for the STP, once that is over, I will probably use that time for taking my dog to the beach, starting weekend camping trips early and running errands!"
"The possibilities are endless! Cycling, yardwork, self-care, reading, hiking, fun activities with my son. I'm looking forward to it."
"I will probably use mine to go to the lake and head out for camping trips."
"I'm hoping that it will allow us to head out of town early for weekend adventures!"
"I will probably use mine to go to the lake and head out for camping trips."
"We'll be camping a lot during the summer, so it'll allow us to get an earlier start!"
"I want to explore more of the PNW this summer so I think I will use some Fridays for that, and others to visit family!"
Here is how it works:
Employees will continue to work a 40-hour schedule, within the confines of a 4.5-day work week. This is an optional yet encouraged perk!