Free Seattle Seahawks, Kraken, Sounders, Mariners and 5th Avenue Theatre tickets for Employees!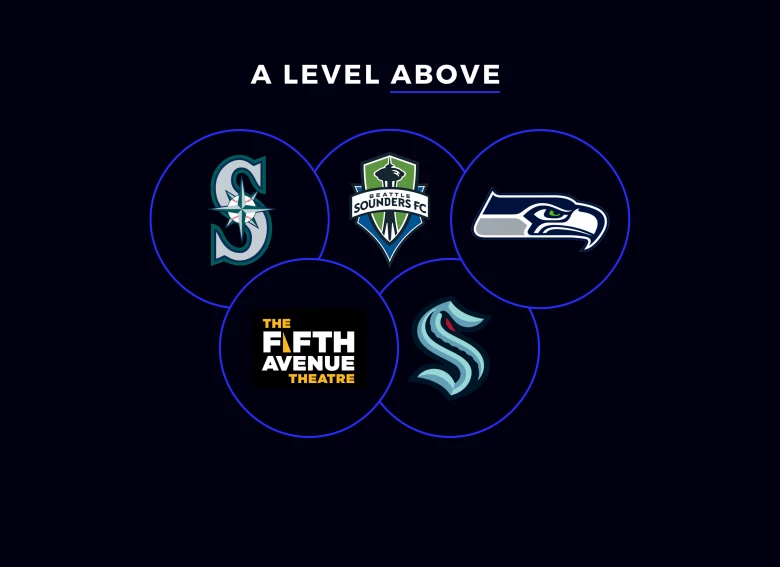 View full image
Work Hard, Play Hard is one of Barghausen's core values. We believe people that work hard should be allowed to (and encouraged) to play hard, laugh often and enjoy life. One of the many ways we encourage our employees to live by this value is by giving away tickets to local events. Barghausen proudly holds season tickets for four major professional sporting teams in Washington state along with 5th Avenue theatre tickets!
Here is how it works:
Throughout every season, our HR team sends out an email for upcoming games and shows that are up for grabs. Our employees enter to win the friendly competition by responding with the game(s) they are interested in. Winners are then chosen by a random draw and awarded tickets electronically. Each employee who wins will be given one ticket for themselves and one ticket for a guest!
Barghausen holds season tickets for the following:
Seahawks:
2022 marks the first year that Barghausen offers Seahawks season tickets to employees! From the shocking trade of Russell Wilson to the release of legendary Bobby Wagner, football enthusiasts were on the edge of their seats earlier this year. Fans are eager to see where this transition will land the team this season. Employees can't wait to take their 12th man spirit to the field!
Employees have a chance to win a total of 32 Seahawks tickets in 2022.
Kraken:
Release the Kraken!!! The Kraken is Seattle's first professional hockey team since the 1970's. Hockey fans were thrilled to welcome the team to Seattle, with nearly 60,000 people on the waiting list for season tickets. Wrapping up their first season this month, the team had some exciting wins and some tough losses. Although they didn't make it to the 2022 Stanley Cup, Seattle is still celebrating the fact that we finally have our own NHL team! With front row seats at the Climate Pledge Arena, and just a-pucks-throw away from our Kent office, Team Barghausen is crazy for Kraken!
Barghausen gave away a total of 180 Kraken tickets for the 2021-2022 season.
Mariners:
Opening day is always an exciting day for M's fans! Not only is it the start of a fresh MLB season, but also a sign that summer is near. Our employees love the uplifting atmosphere that roars across the SODO district on game days. With terrace club seats and a free parking pass, our Kent staff are always eager to win a pair of tickets. What better way to wind down than with a stadium dog in one hand and an ice-cold beer in the other?
Employees won 200 free tickets for the 2021/2022 Mariners season plus 100 parking passes for each pair of tickets won.
Sounders:
Scarves up! The Seattle Sounders are considered one of the MLS's most successful teams. The team made it into the 2021 playoffs, putting their best foot forward. Sounders fans are recognized as the most passionate supporters in the league. Lumen Field is always filled with screaming soccer fanatics rooting for their home team. Barghausen's seats are front and center with a perfect view of all the goal scoring action!
Barghausen employees won 52 Sounders tickets in 2021 and will have a chance to win 68 total Sounders tickets in 2022.
5th Avenue Theatre:
Not a sports fan? Don't worry, we also have Season tickets to 5th Avenue Theatre! 5th Avenue Theatre is a "producer of top-quality revivals, new works, and presenter of touring musicals in the heart of Seattle." Located within a beautiful historic building, the venue is one of Seattle's treasures. With center-stage, second row seating, winners are guaranteed a unique experience. Our team loves dressing to the nines for a night out in the city at the theatre.
Barghausen will give away two tickets for each show at the 5th Avenue Theatre during the summer of 2022.