Black History Month - Faces of Change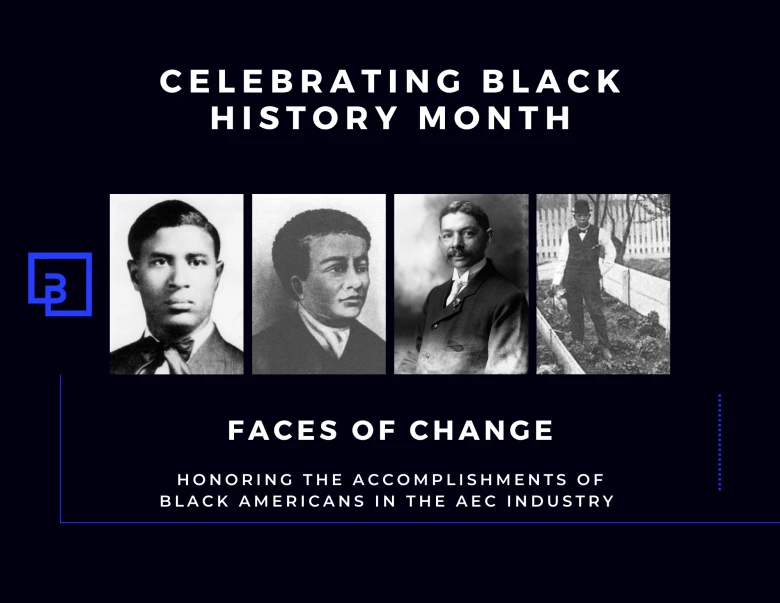 View full image
Black History Month is devoted to celebrating the accomplishments of Black Americans and honoring their legacy in the history of the United States. From Garrett Morgan Sr., inventor of the three-position traffic signal to David Williston, the first professionally trained Black landscape architect in the U.S., we're shining light on four individuals that paved the way to advancement in the AEC industry.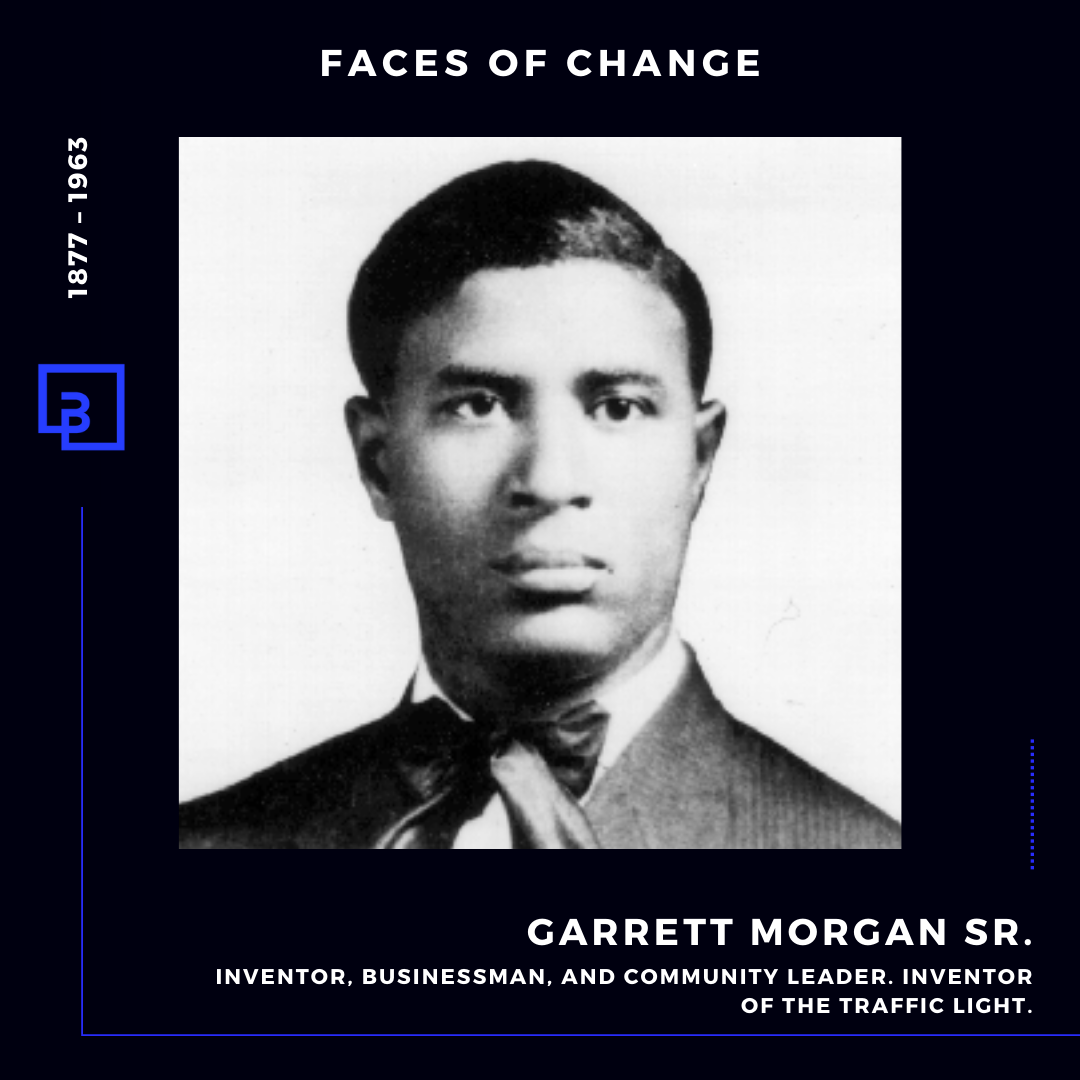 Garrett Morgan Sr.
Garrett Morgan Sr. was an inventor, entrepreneur, and publisher born in the 1870's in Paris, KY. Shortly after receiving his elementary school education, he left home at the young age of 14 to work as a mechanic in Cincinnati, OH. A few years later, he moved to Cleveland, OH to pursue work repairing sewing machines. This position sparked Morgan's entrepreneurial thinking and he created his first of many inventions, the sewing machine belt fastener. This invention led him to starting his own business as a sewing machine sales and repair shop that he quickly expanded with a tailoring business that employed over 30 people.
Morgan had many side projects throughout his career. One being a breathing device to protect firefighters against smoke inhalation. Through demonstrations at public safety exhibitions he received a patent for his breathing device, the Morgan Safety Hood. He gained national recognition in 1916 after using his invention to help rescue Cleveland Water Works miners trapped in a tunnel beneath Lake Erie.
During the following years Morgan gained other patents including one for a three-position traffic signal. This invention came to fruition after witnessing an accident between a horse carriage and an automobile. During this time the traffic lights only included red and green lights. Garrett knew there had to be a safer option, and the G.A. Morgan Safety System came to life, a traffic stop that included a caution indicator for all traffic to stop simultaneously (the yellow light).

Other inventions throughout Garrett Morgan Sr's lifetime:
The G.A. Morgan Hair Refining Cream Company that sold a line of hair care products.

The Cleveland Call, a weekly Black newspaper he established in 1916. It became the Cleveland Call and Post in 1929 and is still in publication today.

A women's hat fastener

A curling comb

A cigarette extinguisher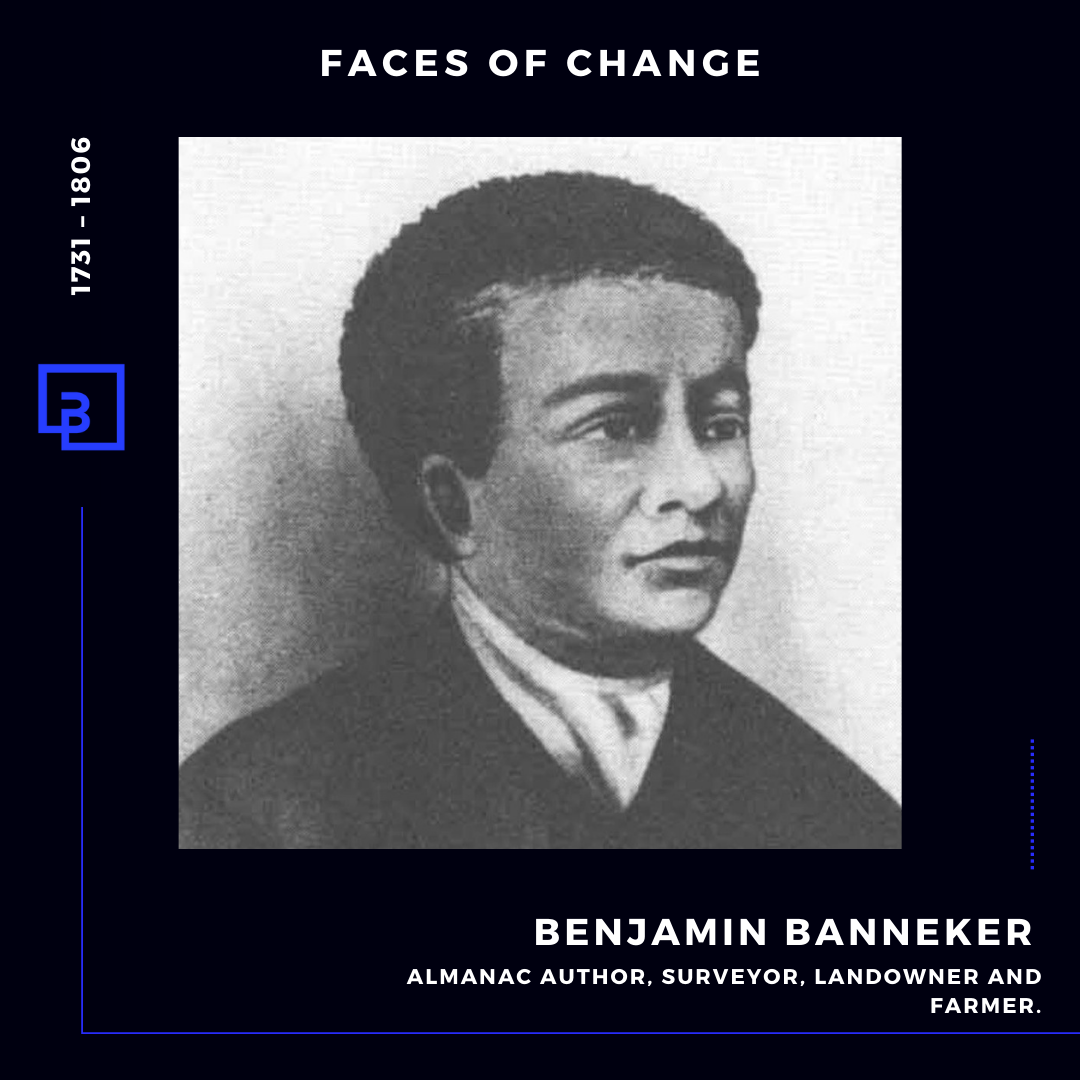 Benjamin Banneker
Born in 1731 on his parents' 100-acre tobacco farm, Benjamin Banneker's journey is considered a historical anomaly in the eighteenth century. Banneker received a formal education, maintained his farm as an adult and engaged with some of the country's founders.
In the 1770's, through his curiosity of a neighboring corn mill, he connected with George Ellicot, the owner of the mill who was also land surveyor with a passion for astronomy. Ellicot loaned Banneker his technical books and lunar tables, which Banneker used to learn and perfect the discipline. One year later, Congress passed the residence act, establishing a new federal city along the Potomac River. President George Washington appointed three commissioners to oversee the construction, Andrew Ellicot, George's cousin, was brought on as an engineer. Andrew invited Banneker to help him map out the future seat of the federal government, giving Benjamin Banneker the title Assistant Land Surveyor. He was the first Black land surveyor in the US.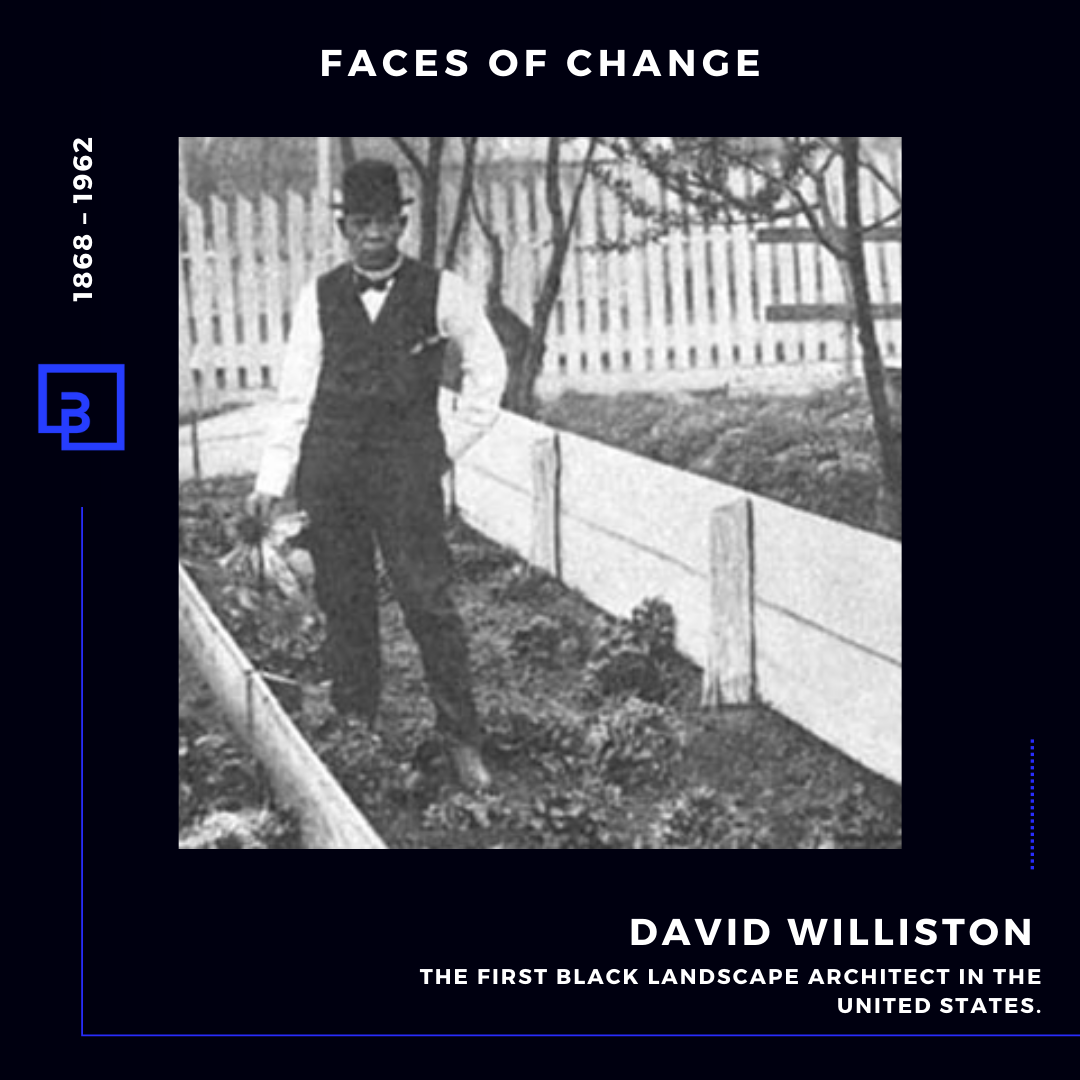 David Williston
Williston was known as a successful teacher, horticulturist and designer, but he was also the first professionally trained Black landscape architect in the U.S.
Williston studied agriculture at Cornell University and continued his education through municipal engineering courses at the International Correspondence School. His fascination for the collegiate environment led him to a career as a horticulturist and campus planner. Williston worked at many historically Black institutes including Booker T. Washington's Tuskegee Institute where he taught for twelve years, breeding his own plant species with native specimens in the surrounding land.
During the height of the great depression, Williston moved to Washington D.C., where he opened the first Black-owned landscape architecture firm. Williston's landscapes can still be admired today throughout the South.
Campuses enhanced by David Williston's designs:
Alcorn State University - Alcorn, MS
Howard University - Washington D.C.
Clark University - Worcester, MA
Lane College - Jackson, TN
Philander Smith College - Little Rock, AR
Tuskegee Institute - Tuskegee, AL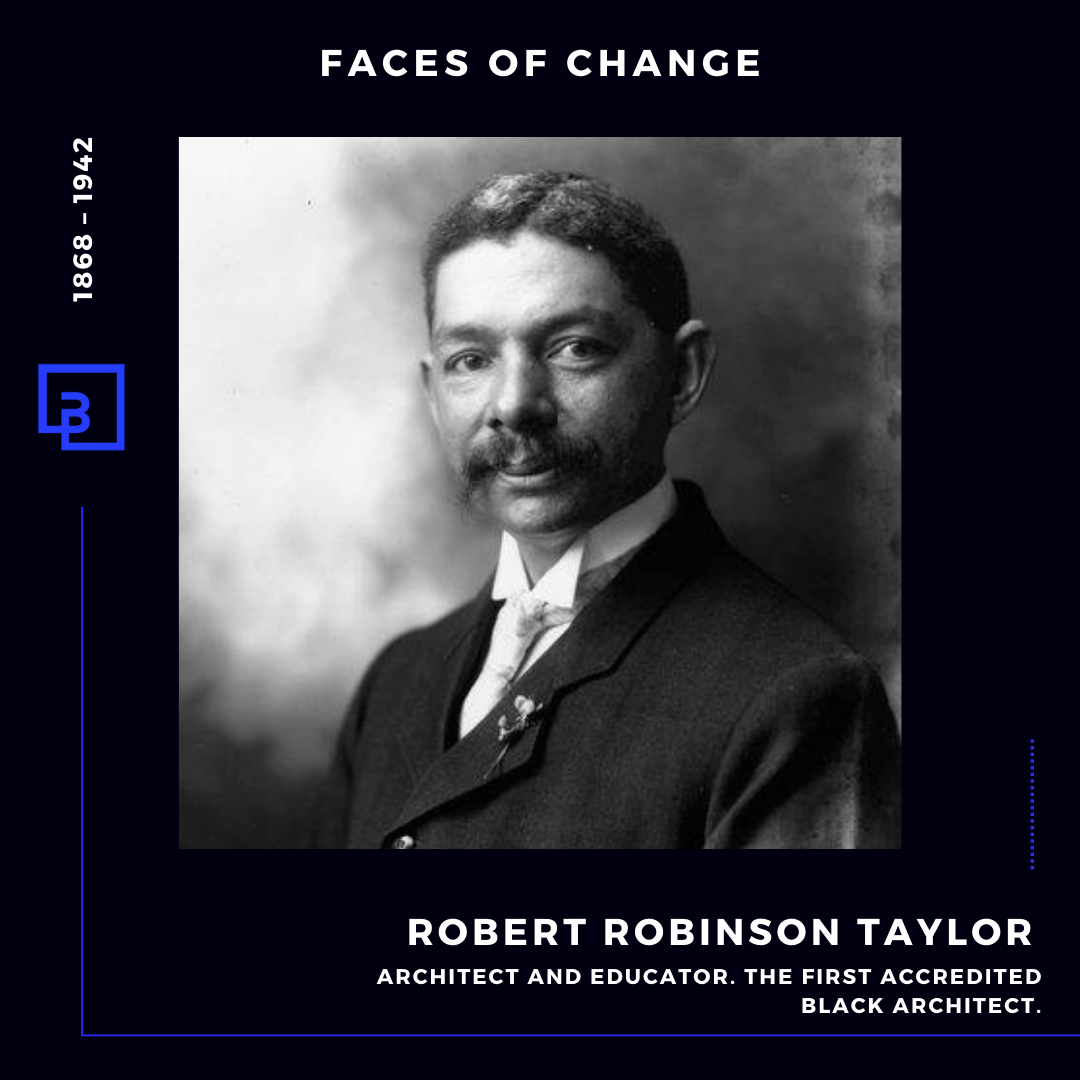 Robert Robinson Taylor
A notable architect, instructor and father, Robert Robinson Taylor was the first Black architect and graduate from Massachusetts Institute of Technology (MIT). Born in North Carolina in 1868, Taylor's hunger for success was derived from his accomplished carpenter father.
After Taylor graduated from MIT he was offered a job at the Tuskegee Institute to serve as the campus architect, planner and construction manager. Taylor spent the next 40 years of his career teaching at Tuskegee and designing the beautiful campus. Between 1900 and 1913 he managed the construction of forty-five buildings on campus with the most notable building being the Butler Chapel, constructed entirely from student labor and student-made bricks.
After many years at the Tuskegee Institute, Taylor was given the title of Vice President of the campus and shortly after was invited to Africa to help establish the Booker T. Washington Agricultural Institute program for industrial training in Kakata, Monrovia, Liberia. After retiring from Tuskegee, Taylor served as a trustee for Fayetteville State Teachers College.

Other accomplishments of Robert Robinson Taylor:
Awarded the honorary doctor of science degree by Lincoln University in Pennsylvania
Designed the Carnegie Library at Livingstone College
Designed residential homes, churches and office buildings
Worked with the Hoover Commision in the reconstruction of flooding in the Mississippi Valley
Resources:
https://www.biography.com/inventor/garrett-morgan
https://www.biography.com/scientist/benjamin-banneker
https://www.nps.gov/articles/david-williston-learning-from-leaders.htm
https://www.blackhistory.mit.edu/story/robert-r-taylor