Taco Bell Grand Opening - Lacey, WA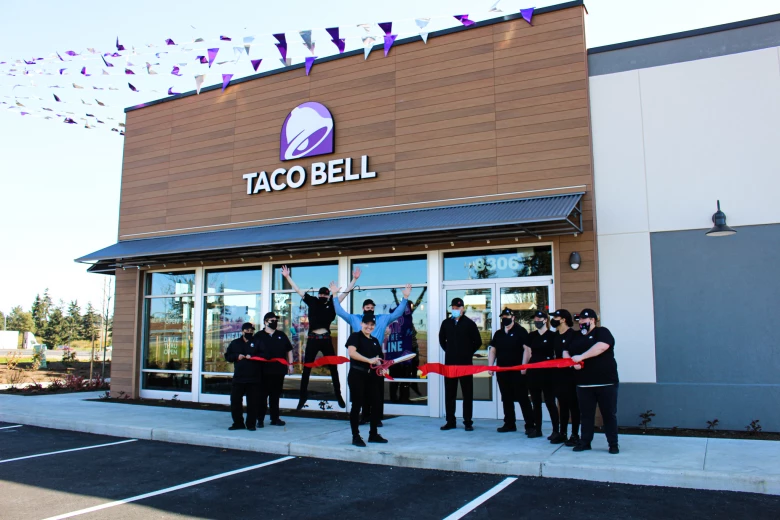 View full image
Lacey Welcomes Their Newest Taco Bell Location!
The City of Lacey welcomed their newest Taco Bell location on the corner of Marvin Road and Quinault Drive. Next door to the Taco Bell sits a new Chick-fil-A that recently opened in the fall of 2020. Our team was involved in the development of the adjacent quick-serve restaurants. For the Taco Bell project, Barghausen provided land surveying, civil engineering and landscape architecture services.
The Lacey Taco Bell project started in 2019. The entire site development included the removal of an existing restaurant, updating the paved surfaces and utilities, adding new parking areas, landscaping and other site features such as trash enclosures. The project involved constructing a 4,000 sf Taco Bell restaurant with a drive-thru on half of the site. The other half of the project site was reserved for the new Chick-fil-A location. Our team provided plans for the site grading, horizontal control, utilities, and stormwater design. The site utilizes a collection and conveyance system for routing stormwater through a treatment infiltration system. 15 percent of the surfaces on the Taco Bell site are pervious landscaped areas. Landscaping plans included planting and irrigation for various native species like Cedar, Oak and Oregon grape. The new Taco Bell location had their grand opening in April of 2021.
Client: Northwest Restaurants, Inc.
Architect: Tormod Hellwig, LLC
Engineer/Surveyor/Landscape Architect: Barghausen Consulting Engineers, Inc.
Geotechnical Engineers: Terracon Consultants, Inc.