Northwest Fence
Ferndale, WA
Civil Engineering | 4.52 Acres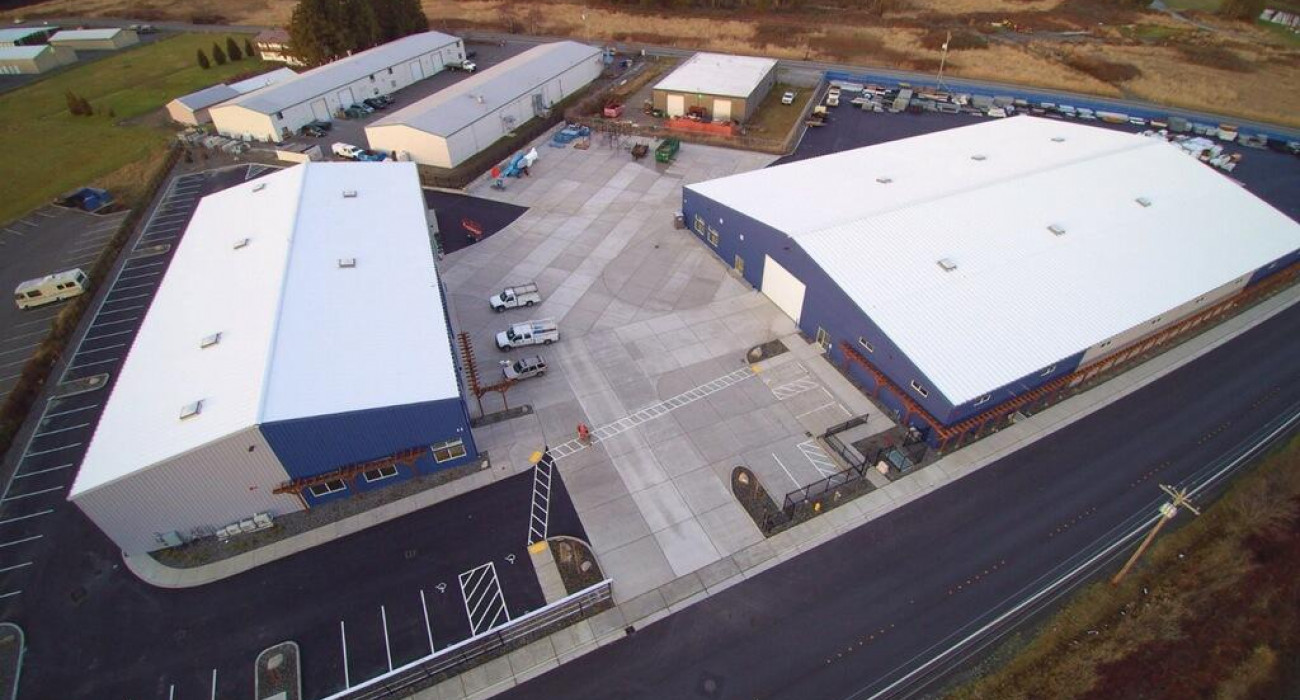 Northwest Fence has been providing Whatcom, Skagit and Snohomish counties with fencing solutions for over 30 years. Barghausen had the opportunity to work with Western Pacific Fence, LLC for the development of the new Northwest Fence location in Ferndale, WA.

The Northwest Fence project began in 2018, the civil engineering lasted about 7-8 months and construction followed shortly after. The project was completed in December 2019 with the new location officially opening in January 2020.
The Challenge
The project site was a total of 4.52-acres and included the addition of two new buildings, one 15,041-square-foot building and a 36,411-square-foot warehouse. This site had many unique elements including frontage improvements and implementing a modern stormwater system. For the frontage improvements, updates were added to the surrounding streets and sidewalks to appease current city standards. The undeveloped site had only a large ditch to catch water runoff. The team upgraded the site with a shallow stormwater system and catch basins that discharge into the regional stormwater facility for treatment and storage.
The Solution
Our client, Western Pacific Fence, LLC, engaged Barghausen for the following services:
Why Barghausen?
Since 1982, Barghausen has provided high quality civil engineering, architecture, and land surveying services to residential and commercial clients nationwide.
From land use planning to fueling system design and more, Barghausen is a one-stop shop for not only sound project design, but also effective and hands-on project management - every step of the way.
Barghausen was founded with a deep commitment to customer service, expert engineering, and effective site planning. That's why clients like Western Pacific Fence, LLC trust Barghausen with even the highest demand projects for over 30 years.