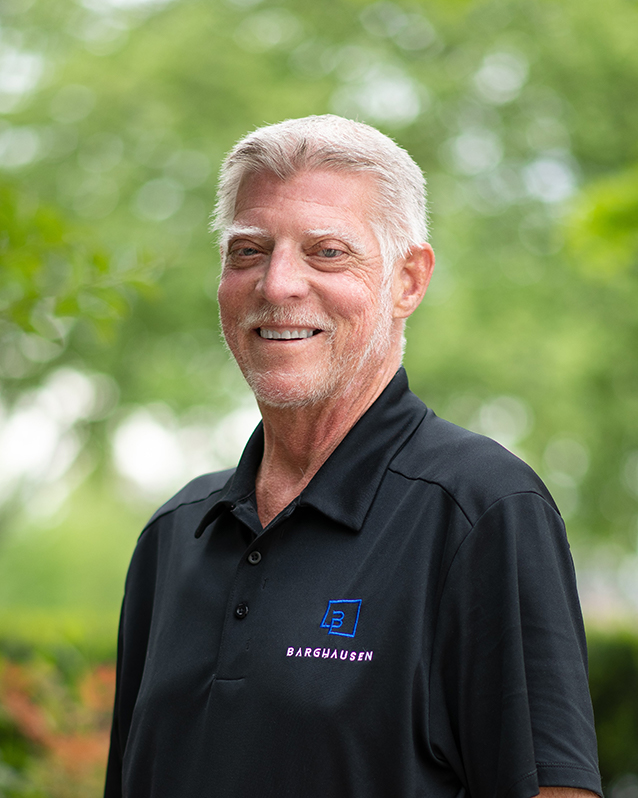 Tom Barghausen
President
As an Entrepreneur, Husband, Stepfather, Engineer and Founder, Tom Barghausen wears many hats. Tom founded the firm in 1982. Several years later he started his own land development firm and followed that up by starting a heavy construction company to build subdivisions for his development firm. Both of these companies helped Tom bring a lot more business and prominent builder/developer clients to the engineering firm due to Tom's comprehensive successful experience in land development and is one of the primary reasons the firm has retained some of the largest residential homebuilders as clients for decades.
For the past 45 years, Tom's success has been driven by his passion for providing high quality service and representation to his clients. His experience includes every aspect of feasibility, planning, design, permitting, construction and financing. He is well versed in virtually every aspect of private land development and construction with an emphasis on single family residential subdivisions.
"I'm most proud of how our firm has turned out since I founded it in 1982. We have the most amazing staff of professionals and support people that work hard every day to do the best they can for our clients. We also have wonderful long term clients that trust our work and rely on us to help them be successful. No one does it better than we do!"
Education
BS, Civil Engineering - University of Colorado - Boulder, CO
Licenses & Registrations
Professional Engineer - Washington
Life Outside the Office
Tom lives in a floating home in Seattle on Lake Union with his spouse and their cat, he also has two stepchildren. Outside of work, Tom enjoys being on the water. He and his wife take shorter boating excursions in their Zodiac, and frequently take longer trips up to the San Juans in their larger boat, the Match Maker.
Playlist Favorites
"The Who. Hands down. Close second is the legendary Led Zeppelin."
Dream Destinations
"New Zealand. I've been to Australia and now want to see what their neighbor has to offer."
Top of the Bucket List
"If I had to choose, it would be to get a ride on either the Blue Origin or SpaceX rockets when they offer commercial travel. Either that or get to ride in a Blue Angel FA-18."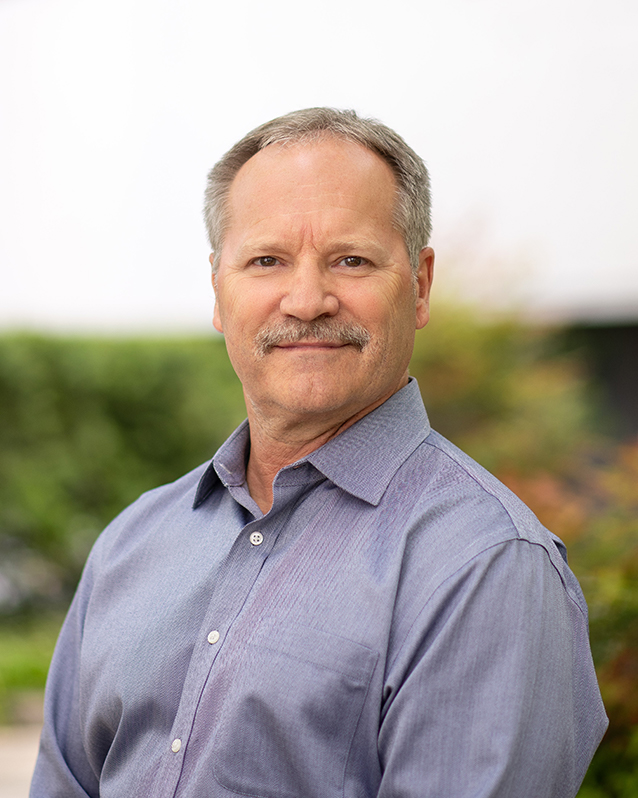 Dan Balmelli
Executive Vice President
Since 1986, Dan Balmelli has been involved in all areas of the company's growth and expansion. He has over 33 years of experience in all phases of the land development process, including consulting civil engineering design, project management, land use planning, environmental permit and entitlement processing, strategic development planning and negotiations, and contract document implementation. He has worked with all types of development teams and has established strong professional relationships with clients and government officials throughout the Pacific Northwest.
Education
BS, Civil Engineering - Saint Martin's University - Lacey, WA
Licenses & Registrations
Professional Engineer - Washington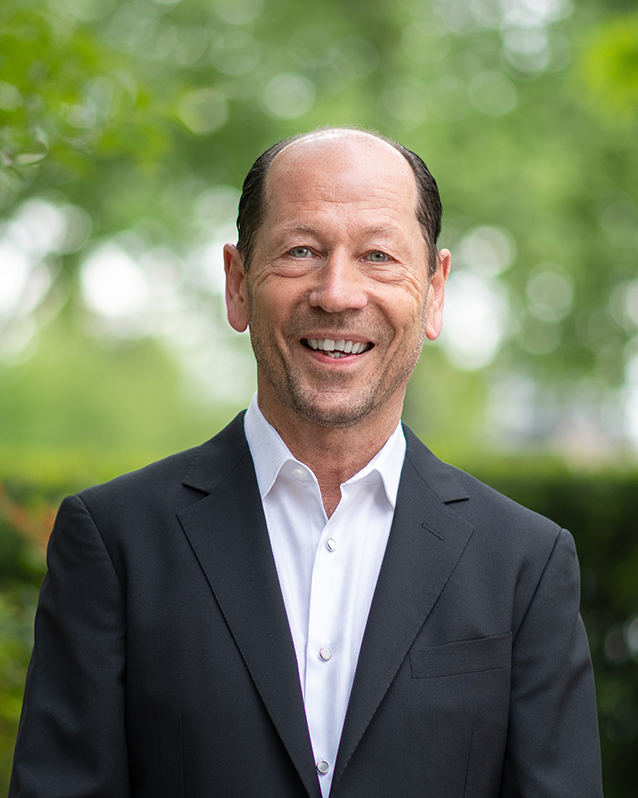 Jay Grubb
Vice President
Jay Grubb has over 30 years of experience as a consulting civil engineer for a wide variety of construction/land development projects including municipal, commercial and residential developments. Many of these projects involve extensive civil engineering design of public roadways, utility improvements, storm drainage systems, and erosion control facilities. As a principal and Vice President, of the firm, Jay is an accomplished and personally involved leader in the organization.
Education
BS, Civil Engineering - Oregon State University - Corvallis, OR


Licenses & Registrations
Professional Engineer - Washington, Hawaii, Arizona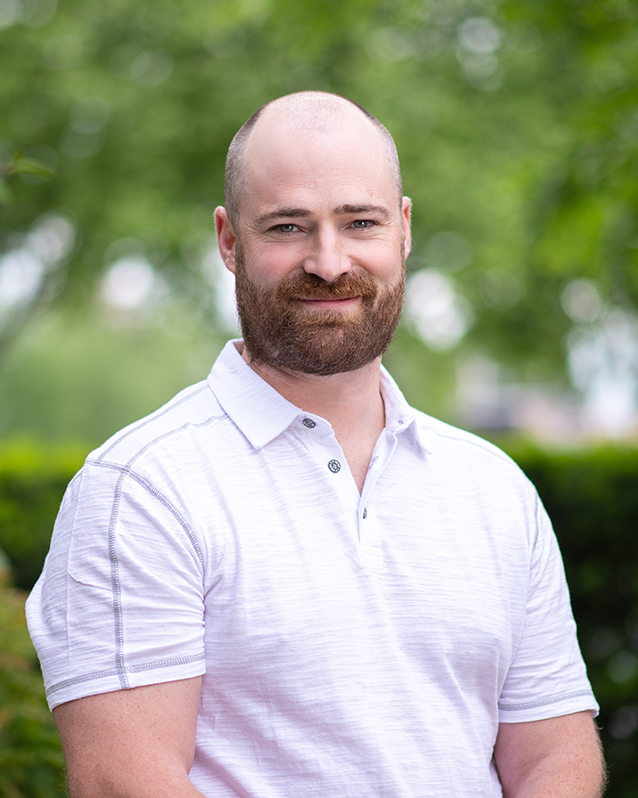 Chris Jensen
Vice President/Principal Engineer
Chris Jensen is the Vice President and a Principal Engineer in the Kent, WA office. He started in the industry through an interest in structural engineering and high rise buildings. Once he had experience in both structural and civil engineering, he changed his career path and never looked back. For the past 15 years Chris and his team have played a vital role in a variety of commercial, residential and mixed-use projects. Chris specializes in multi-site, multi-state projects and leads a large team of skilled engineers who excel in producing results for extensive, fast-paced commercial development programs. Chris enjoys the relationship building aspect of his role at Barghausen and seeks to create long-lasting partnerships with his clients.

Education
BS, Civil Engineering - Oregon Institute of Technology - Klamath Falls, OR
Licenses & Registrations
Professional Engineer - Washington & Oregon

Life Outside the Office
Chris lives in Enumclaw with his wife, their 8 year old twin daughters, and their black lab. In his free time he enjoys fishing at his property on the Cowlitz River, hunting, golfing, traveling and watching his daughters play sports.
Playlist Favorites
Chris Stapleton
Dream Destinations
Moose hunting in Alaska
Top of the Bucket List
"There isn't really anything I've got to do besides being there to see my kids grow up and if I'm lucky, to see their kids grow up."
Omar Vasquez
Fuel Division Manager, Principal
Omar is Barghausen's Fuel Division Manager and a Principal at the Long Beach office, where he leads the fueling systems design division. Omar started his career in the fueling design industry at just 18 years old, gaining hands-on experience through his first designing position. Omar has over 23 years of experience and specializes in retail and commercial fueling facilities with both underground and aboveground systems. Throughout his career he has found enjoyment through the endless opportunities to problem solve and come up with innovative design solutions.
Education
AA - ITT Technical Institute - Carson & Sacramento, CA
Life Outside the Office
In his free time you can find Omar cruising around Long Beach or spending time with his wife, two sons and his daughter.
Playlist Favorites
Stick Figure
Dream Destinations
"My dream is to travel to the countryside of Italy. I feel that it would be very relaxing and the food would be exceptional"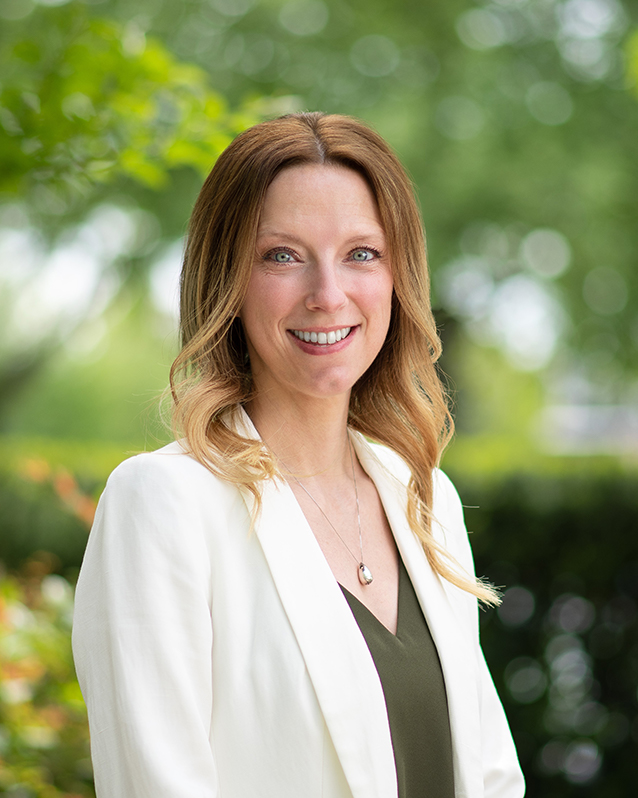 Kelli Bush
Director of People & Culture
Since 2008, Kelli Bush has played a role in human resource management functions. She joined Barghausen in 2019, bringing valuable recruiting, employee relations and compliance skills to the team. A people-person at heart, Kelli knew early on in her career that she wanted to be in a field where she could help people. Kelli holds a degree in Business & Human Resource Management, as well as professional certifications from SHRM and HRCI. Determined to build engaging and positive employee experiences, Kelli is focused on what really matters, the human element.
"I truly love being in this role at Barghausen because I have the opportunity to enhance our employee's experience. HR is constantly changing to make things better, whether it's creating programs to incentivize employees, creating necessary policies, finding new HR technologies and tools, and partnering with owners to find ways of improving processes to make sure everything is well aligned and running smoothly. I'm determined to build an engaging and positive employee experience. And of course, I love the boat parties and planning the annual party!"
Education
BS, Business/Human Resource Management - Capella University
Professional in Human Resources Certification (PHR)
SHRM-Certified Professional
Life Outside the Office
Kelli lives in Renton with her husband, their two daughters and their dog. In her free time she enjoys traveling, live music, gardening and wine tasting.
Playlist Favorites
"Live music is part of my soul, and will drop just about anything to go to a show! Favorite artist? I've seen a handful of bands 3+ times: Lady Gaga, Aerosmith, and Florida Georgia Line. Favorite artist of all time? Aerosmith. Best performance? Gaga, hands down."
Dream Destinations
Tahiti, Bora Bora, anywhere with blue water, sandy beaches, hot weather, and umbrella drinks.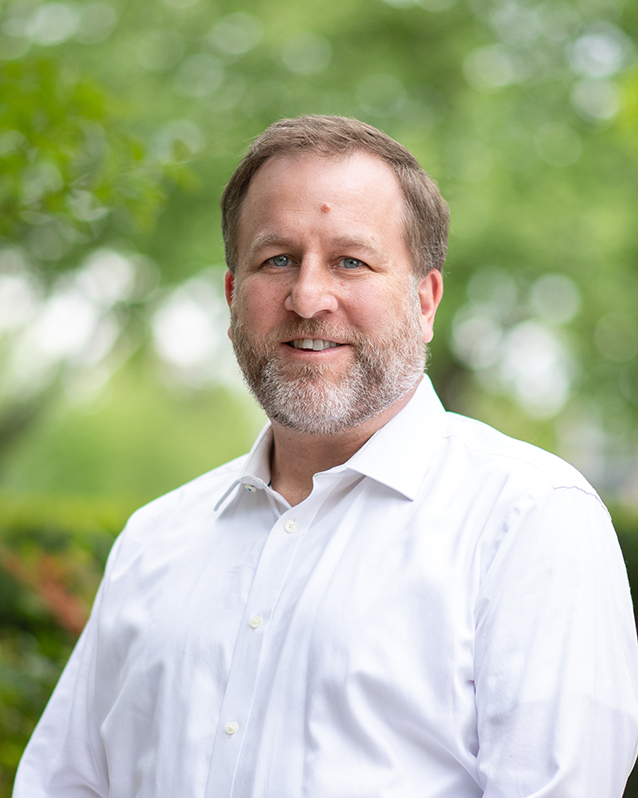 Chris Ferko
Director of Planning Services, Principal
Chris is the Director of Planning Services in the Kent, WA office. He joined Barghausen in 1998 and has over 28 years of experience in the commercial, industrial, residential, energy, and telecommunication sectors. He provides program management for the company's regional and national clients and his proficiencies include design development, project management, land use entitlements, environmental review, and construction permitting. He enjoys building long-lasting client relationships and facilitating employee development.
Education
BA, Design & Planning Studies - University of Washington - Seattle, WA
Licenses & Registrations
American Institute of Certified Planners (AICP)
Life Outside the Office
When he's not in the office you'll find Chris outdoors playing sports, kayaking, camping, and skiing. He also enjoys listening to podcasts, attending sporting events, and binge watching TV shows and movies.
Playlist Favorites
80's music, podcasts
Dream Destinations
France to tour medieval cathedrals, hike the Alps, and explore the Riviera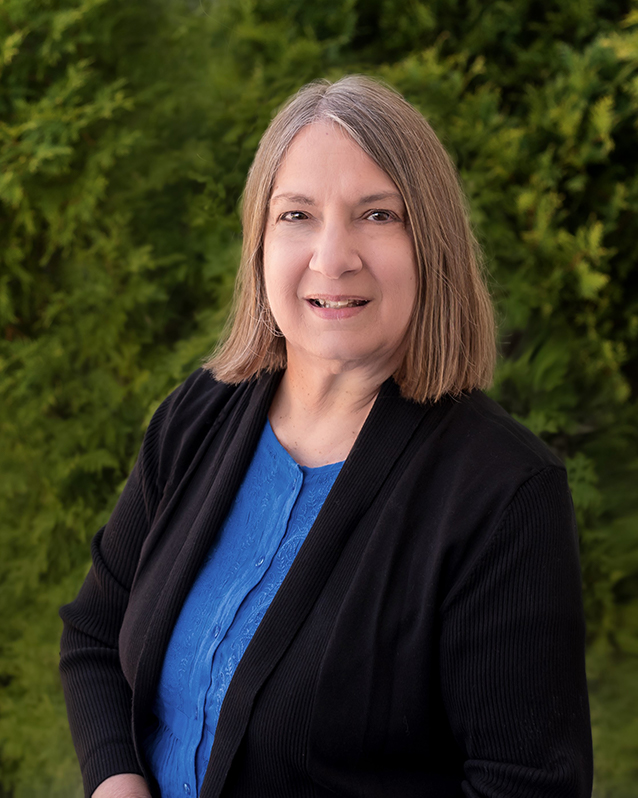 Patty Stubenrauch
Documents Manager
Patty Stubenrauch has been with Barghausen for over 30 years. As the Documents Manager, Patty oversees the documents team and works closely with all departments to assist with internal and external communication efforts. Her favorite part of her role is working with her team and continuously refining reports.
Life Outside the Office
Patty resides in Iowa with her goldendoodle GemmaSue. In her free time she looks after her 92 year old mother, reads, crafts, travels and of course plays with GemmaSue.
Playlist Favorites
Elton John
Dream Destinations
Germany - family history; then I'd hop over to England to see where the Beatles came from.
Top of the Bucket List
Staying at the Plaza Hotel in New York City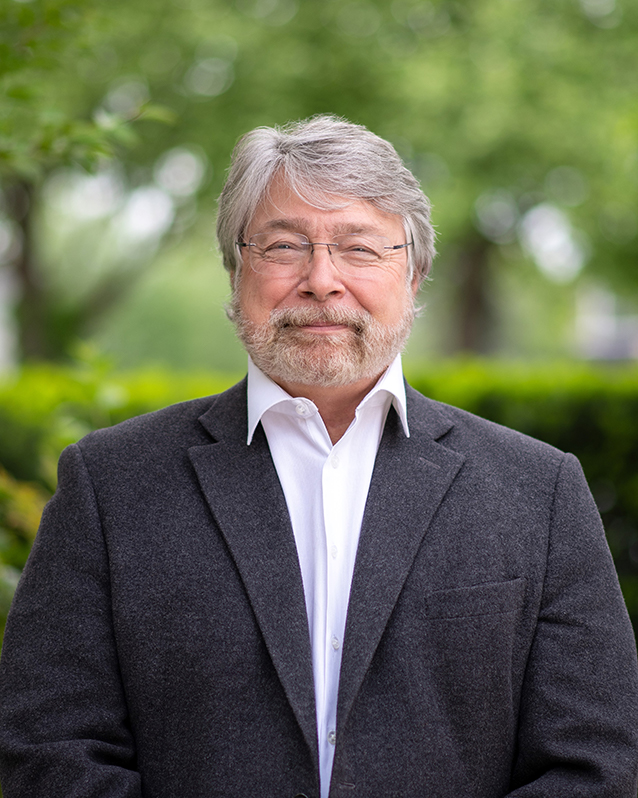 Dan Goalwin
Director of Architectural Services, Principal
Dan Goalwin is the Director of Architectural Services at Barghausen. He has over 40 years of experience in the field, overseeing thousands of projects throughout the US. Dan oversees the architecture department, fueling systems design team, and the technical support personnel. Dan is an expert at providing site planning, space planning and problem solving. Providing cost and time saving solutions that help our team and clients succeed.
"I derive joy applying my, experience, creativity and technical abilities to find the best possible solution for my customers and being told job well done!"

Education
BA, Architecture - University of California, Berkeley - Berkeley, CA
Professional Registration & Affiliations
Registered Architect - Washington, California
Playlist Favorites
"Led Zeppelin by far! However, I have many favorites that are second such as the Heart, the Who, U2, Lynyrd Skynyrd, Aerosmith, Guns and Roses, Van Halen, Ozzy Osbourne, Pearl Jam, pretty much all along the harder rock line. I can be caught hearing the Beatles, Springsteen and David Bowie too!"
Dream Destinations
"I would go anywhere there is a beach looking out over clear blue ocean water where I have a drink in my hand and toes in the sand and enjoy the culture and the night life."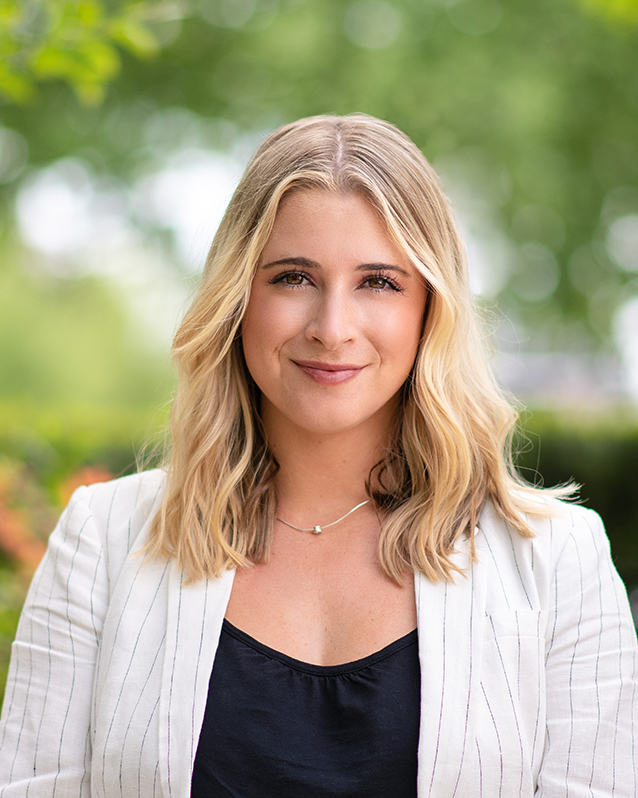 Alicia Aravena
Marketing Manager
Alicia Aravena is the Marketing Manager at Barghausen. She oversees the production of printed marketing materials, social media and web content, competitive proposals, advertising, internal marketing communications and more. Alicia's drive to become a marketing professional started with her fascination with the psychology behind successful branding, imagery, and storytelling. This interest led her to study communications at the University of Washington, where she became further invested in social media as a marketing communication platform. Alicia joined Barghausen in 2019 and enjoys the creativity of content production, seeing ideas come to life through design, and the strategy of putting together a competitive proposal. She recently earned her MBA and likes the challenge of learning the business side of marketing in the AEC industry.
Education
BA, Communications, 2018 - University of Washington - Tacoma, WA
MBA, Western Governors University, 2021 - Washington
Life Outside the Office
Alicia lives in Tacoma with her Husband, their golden-doodle named Bear and their orange tabby named Charlie. When she's not working, she's traveling, playing softball, golfing or spending time with family.
Playlist Favorites
Amy Winehouse, The Rolling Stones, Florence and the Machine, Palace
Dream Destinations
South Africa or Kenya/Tanzania/Zanzibar to go on a Safari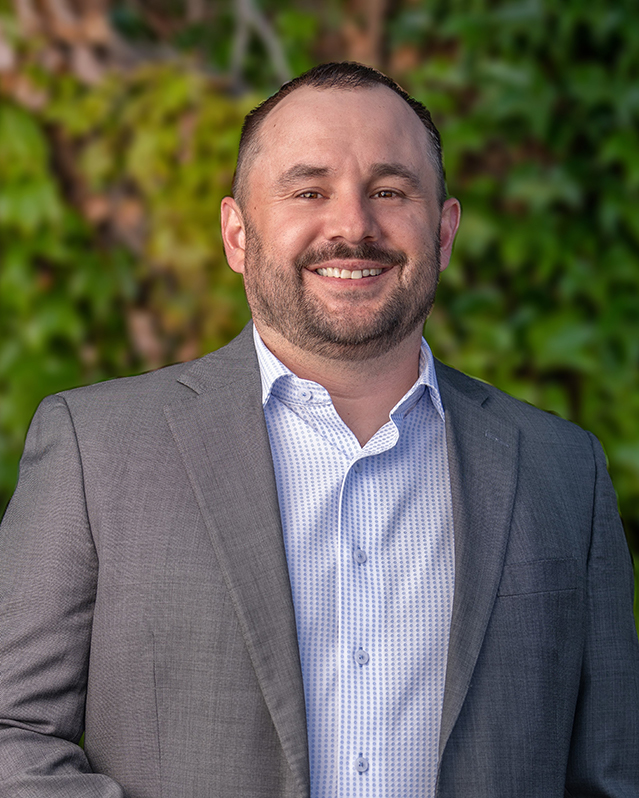 Josh Harlan
Principal Engineer
Josh Harlan oversees the Klamath Falls, OR office location and is one of the firm's Principal Engineers. Josh knew he would pursue a career in the AEC industry from an early age. His plans to study architecture after high school quickly changed to engineering after realizing how much he enjoyed the convergence of design and mathematics. Josh manages a growing team of talented engineers specializing in commercial site design and permitting. He has over 15 years in the industry and a proven track record of providing top tier service to his clients.
"I enjoy troubleshooting and solving the unique challenges that are presented on a daily basis in our line of work. Whether these challenges lie with unique site characteristics, difficult development hurdles, or demanding deadlines. Overcoming these obstacles and seeing a project through to successful completion on the behalf of our Client's and our internal Team, brings no greater satisfaction."
Education:
BS, Civil Engineering - Oregon Institute of Technology - Klamath Falls, Oregon

Professional Registrations & Affiliations:
Professional Engineer - Oregon
Life Outside the Office
Josh resides in Merrill, OR with his wife Katrina, one-year old daughter Madelyn and their two dogs Porter and Georgie. His favorite thing is watching Madelyn grow up! In his free time he enjoys spending time with his friends and family, golfing, traveling, exploring the outdoors and woodworking.
Playlist Favorites
"George Strait. To me, there is nothing better than the song Amarillo by Morning."
Top of the Bucket List
Shooting par or better on an 18-hole, regulation golf course.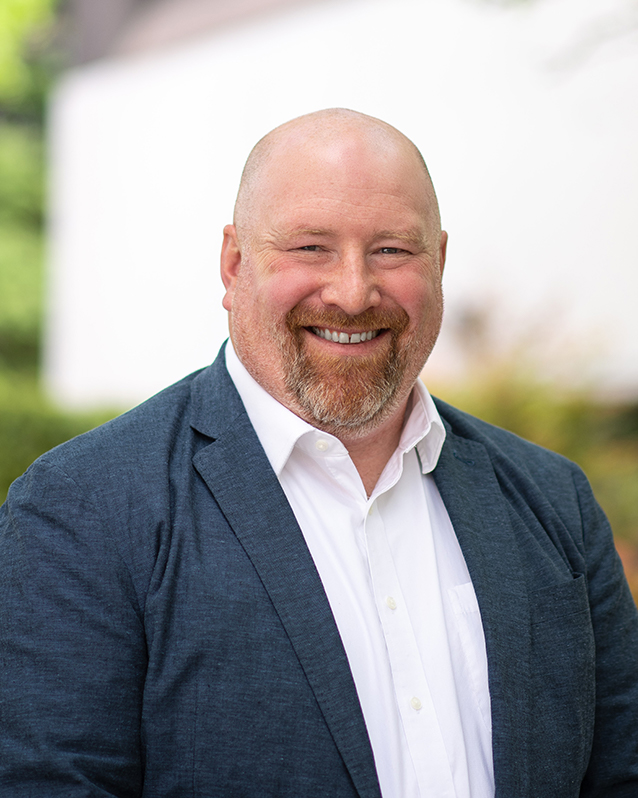 Barry Talkington
Principal Engineer
Barry is a Principal Engineer in the Kent, WA office, with over 21 years of experience designing and managing an array of development projects. He has been with Barghausen since 2000, working within the single family residential industry on projects ranging in size from 2 to 350+ lots. Barry and his team work closely with developers to understand their goals and provide design solutions that create effective results. Barry enjoys figuring out how to best utilize a unique piece of property to fit the end product for the client.
Education
BS, Civil Engineering - University of Washington - Seattle, WA
Licenses & Registrations
Professional Engineer - Washington
Life Outside the Office
Barry has a daughter and a dog named Moose. When he's not working, you can find him golfing or supporting his daughter at her volleyball games.
Playlist Favorites
Eric Church
Dream Destinations
Italy, for the food alone!
Top of the Bucket List
Attend the Masters Golf Tournament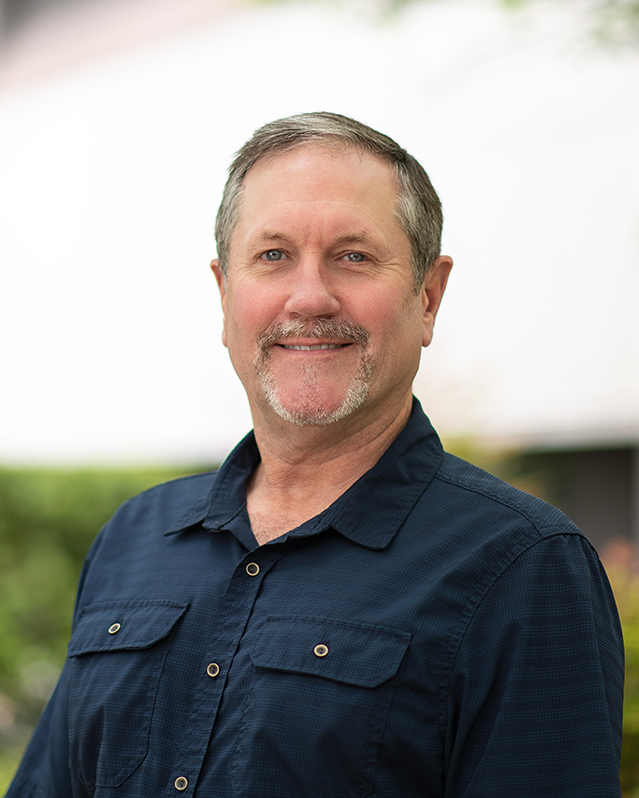 Hal Grubb
Director of Engineering Services
As the Director of Engineering services, Hal manages a variety of commercial and residential development projects at Barghausen. Hal's decision to pursue a career in the industry was influenced by his father, who was a licensed civil engineer and surveyor. During high school, Hal was exposed to drafting work for a municipal street improvement project, this experience furthered his drive to become a civil engineer. Throughout his 39 years of experience he has gained public and private sector project knowledge, which allows him to take a proactive approach to problem solving and decision making. Hal is a licensed civil engineer in 13 different US states, and continuously goes through education and training to oversee projects in these different locations. Hal enjoys problem solving with other engineers and seeing designs come to life through the finished product.
Education
BS, Civil Engineering - Oregon Institute of Technology - Klamath Falls, OR
Licenses & Registrations
Professional Engineer - Washington, Oregon, Alaska, Idaho, California, Montana, Colorado, Nevada, New Mexico, Utah, Arizona, Texas, Virginia
Life Outside the Office
Hal lives in Des Moines, WA and is a father to two grown children and a grandfather to two grandchildren. When he's not working, Hal enjoys fishing, boating, camping and any related outdoor activities.
Playlist Favorites
Steele Dan, The Beatles, Doc Severinsen, Maynard Ferguson and Boston.
Dream Destinations
Italy, to try out the great food and wine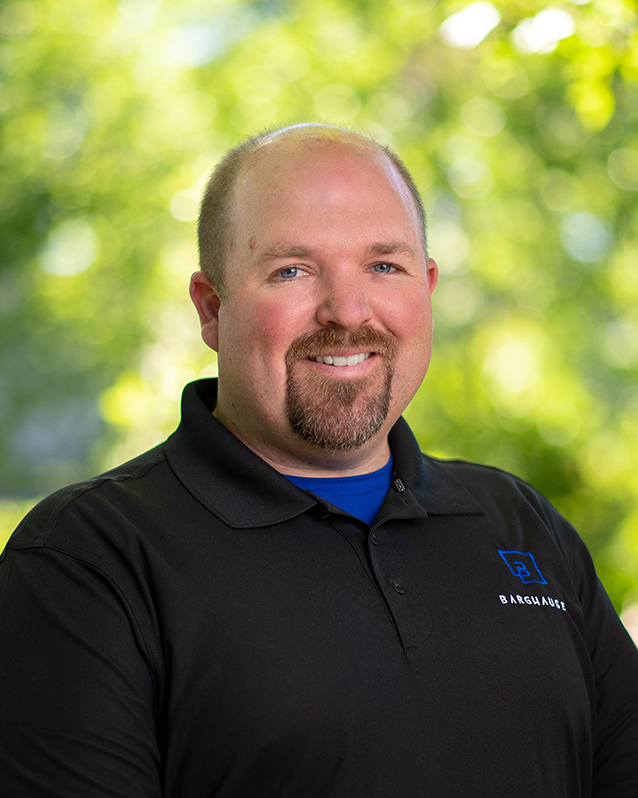 Bryan Schwartz
Principal Engineer
Bryan Schwartz is one of Barghausen's talented Principal Engineers who also oversees operations at the Tumwater office location. Bryan's upbringing on his family farm is what sparked his curiosity for design and construction, leading him to study Civil Engineering at Saint Martin's University. He has over 18 years of experience in the industry and specializes in residential and commercial development projects. He consistently works on through roadways, grading, storm drainage and utility designs while also managing project timelines and permitting processes. During the development process, Bryan looks forward to the reward of creating new communities that are both effective for developers and attractive for future homeowners.
Education
BS, Civil Engineering - Saint Martin's University - Lacey, WA
Licenses & Registrations
Professional Engineer - Washington
Life Outside the Office
Bryan enjoys spending time with his friends and family. He has been happily married for 17 years and has two kids (ages 10 and 12). He also enjoys the outdoors and spends his free time hunting, jeeping and riding quads.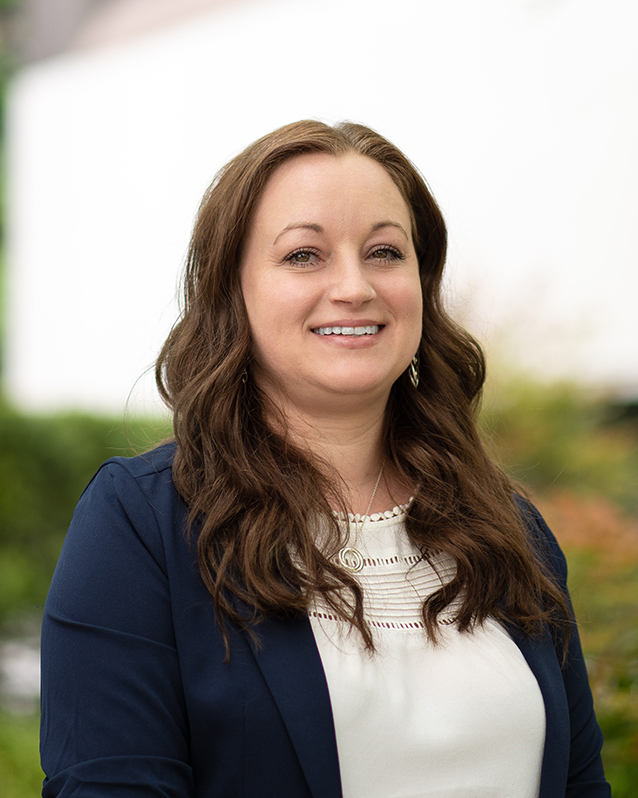 Jen Sullivan
Controller
Jen Sullivan is the Controller in Barghausen's Kent, WA office. Her interest in accounting started at Starbucks, where she ended up in a cost accounting role and fell in love with it. This experience influenced her to earn a BS in accounting and continue to pursue a career in the field. Jen joined Barghausen in 2021 with 14 years of experience in construction, fabrication, service, manufacturing, operations, supply chain, budgeting, forecasting, cash flow, job costing, profitability analysis, inventory management and accounting information systems. On top of her accounting degree, she also holds a BA in Psychology. Her previous career path included time as a registered counselor for the State of WA and volunteer work for the Phinney Neighborhood Association and the Seattle Crisis Clinic (now Crisis Connections).
"Finance has a broad sphere of influence in an organization and I value the ability to make positive, lasting improvements that advance the way we operate and communicate as a company. Accounting and related systems are often puzzles, keeping daily activities running smoothly, researching the best path forward, and planning for future growth."
Education
BS, Accounting - Central Washington University - Ellensburg, WA
BA, Psychology - Seattle Pacific University - Seattle, WA
Life Outside the Office
Jen lives in Greenlake with the light of her life, her dachshund Riley. Her spare time is filled with reading, hiking, cooking and volunteering.
Dream Destinations
"New Zealand, because it is absolutely beautiful with both beaches and mountains. Then I would love to pop over to Australia and see the Great Barrier Reef. "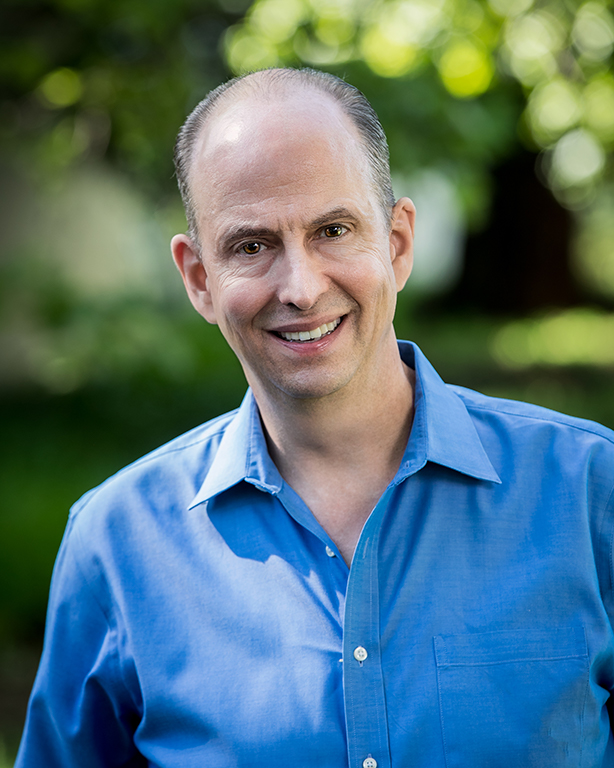 Pete Tobin
Regional Manager
Pete has over 35 years of experience in the industry and is Barghausen's regional manager at the Roseville, CA office. Pete started in the industry as an architect and was inspired by his father, who was an architect himself. Pete's expertise involves project management, working closely with clients and local agencies in the Northern California region to execute planning entitlements, final plats and permitting. He specializes in the commercial and fueling industries and enjoys dealing with new clients to understand their goals and how we can help achieve them through our multidisciplinary service offerings.
Education
BS, Architecture - Lawrence Institute of Technology - Southfield, MI
Life Outside the Office
Pete lives in Roseville California and enjoys his free time hiking and exploring the outdoors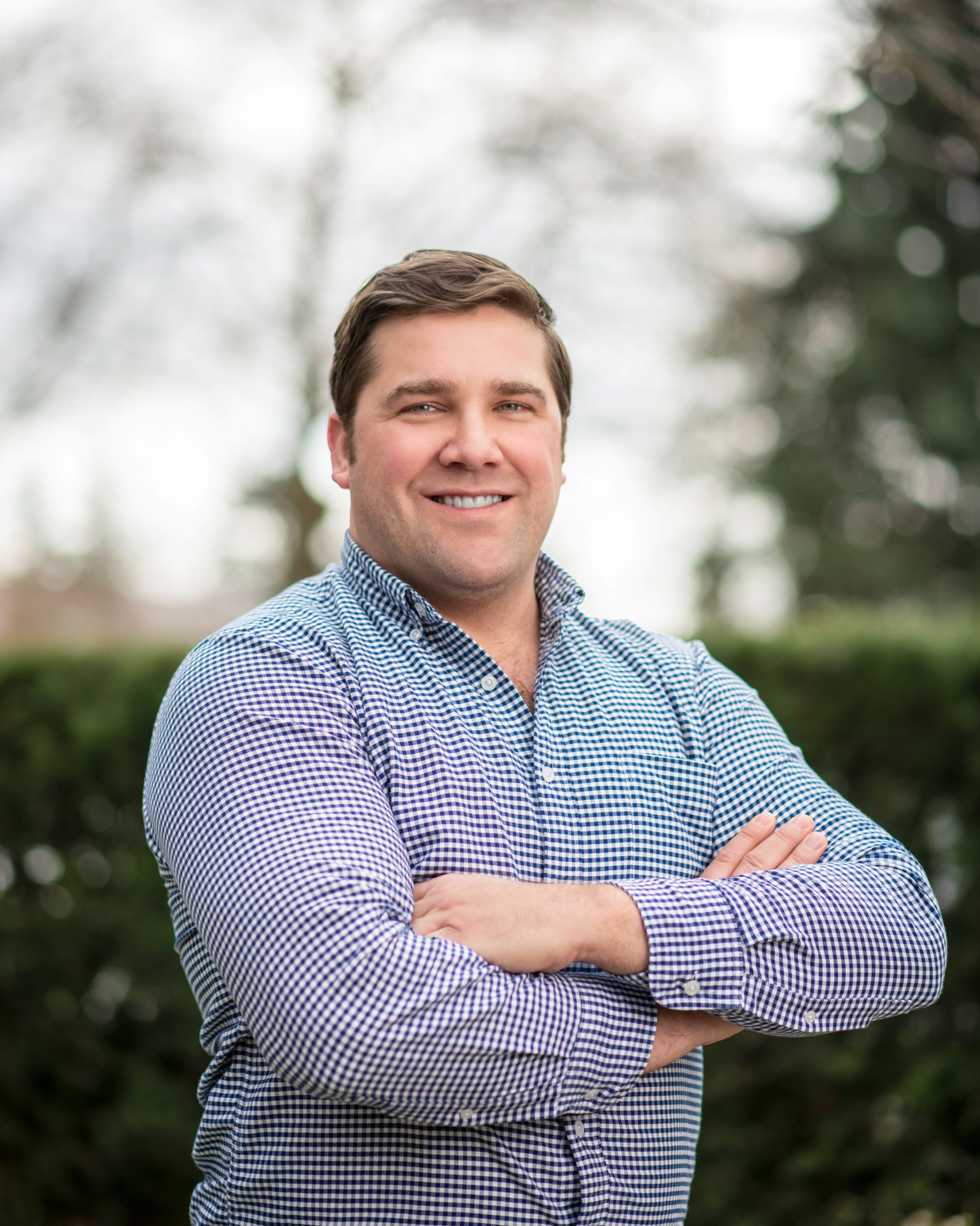 Sean Anderson
Senior Planner, Shareholder
Sean Anderson is an experienced Senior Planner who enjoys transforming a well-thought-out vision into reality. His initial interest in planning began during his undergraduate studies, exploring the architecture and engineering fields. From there, Sean became interested in the role regulation plays in the delivery of the built form, drawing his interest towards helping others create a clear path for delivering high-quality projects.
Since joining the firm in 2014, Sean has taken on a senior level role, earning his place as one of Barghausen's Shareholders. He is heavily involved in planning Costco's Gasoline and Car Wash developments throughout the United States. Sean consistently manages initial project planning, including due diligence research, feasibility analysis, report preparation, land use entitlements and environmental review permits. Sean's in-depth knowledge of jurisdictional requirements allows him to guide clients through the conceptual development process, and present at public hearings to advance approvals on behalf of the client. Sean is a trusted project manager, keeping permitting schedules and deadlines on track. He enjoys being a mentor to younger planners, helping clients find creative solutions and working with a passionate team to bring projects to life.
Life Outside the Office
"My wife and I met while living in Melbourne, Australia. We relocated back to the PNW in 2014, and now have two energetic, lovely young daughters.
I am an avid music collector (~1,200 albums), and occasional musician (Guitar, Bass, Vocals). I love the outdoors, and when possible, enjoy hiking, fishing, hunting, camping, and snowboarding. I am also a homebrewer who is passionate about exploring beer styles and learning the craft of brewing. I am kind of a living cliché for someone who grew up in the PNW."
Top of the Bucket List
A long list of snowboarding destinations, but at the top is exploring the resorts of Hokkaido, JP.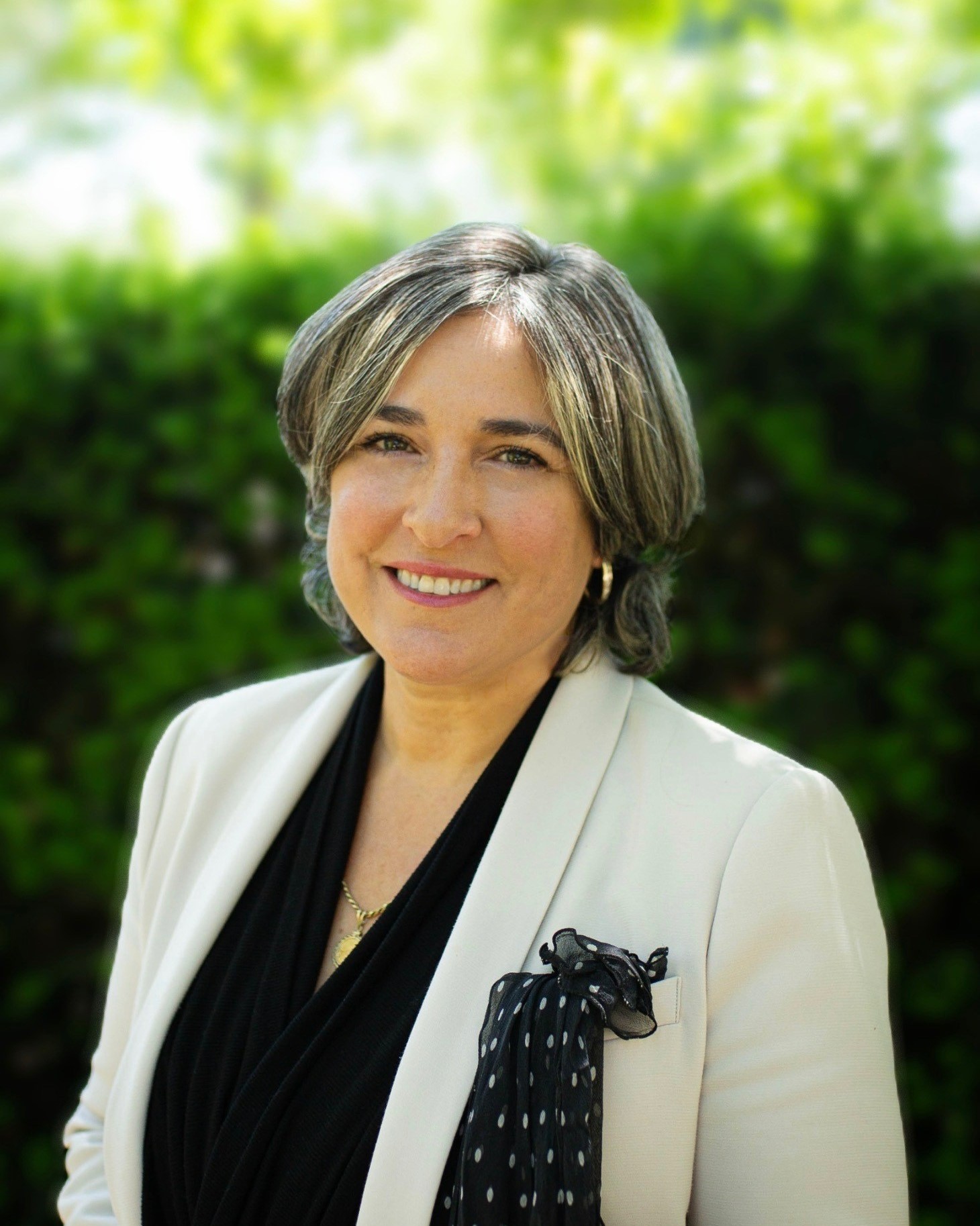 Alexia Inigues
Permitting and Regulatory Compliance Manager, Shareholder
Alexia Inigues is the Permitting and Compliance Manager at the Kent, WA office. Her career started shortly after graduating from Eastern Washington University where she studied Urban and Regional Planning. Through hands-on training she gained construction permitting and compliance management skills. She has 25 years of professional experience and manages Barghausen's ongoing nationwide fueling compliance program. Alexia's favorite aspect of her role is delivering a unique, high level of service that is valuable to our clients.
Education
BA, Urban & Regional Planning - Eastern Washington University - Cheney, WA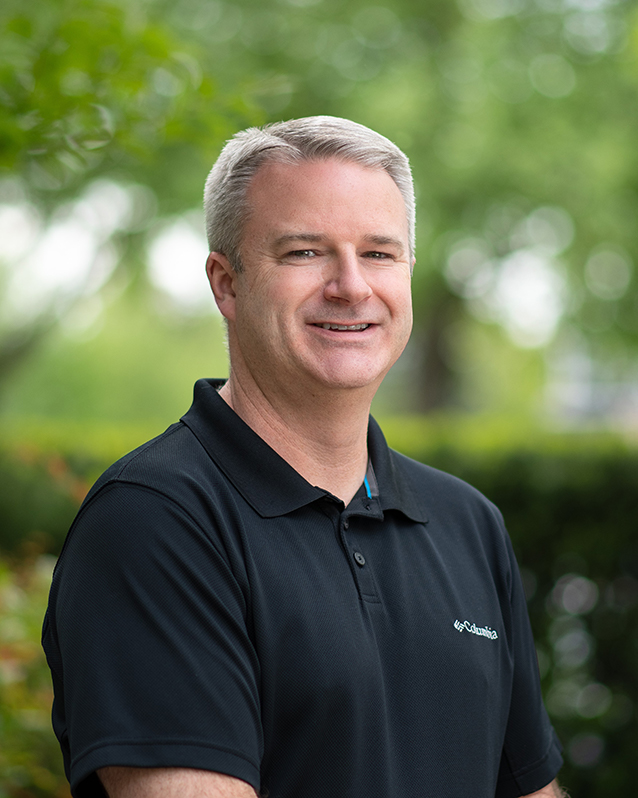 Dave Williams
Survey Manager
As manager of the Survey Department, Dave Williams ensures our high quality standards and deadlines are met. He provides clear communication and organizational skills while handling the scheduling, assigning projects to project managers and providing guidance to field crews. He has extensive experience with boundary surveys, ALTA surveys and construction staking including field work and calculations. Dave joined Barghausen in 1998 and has played a vital role in the expansion of the survey department. His favorite part of his job is the comradery of working with the team to get the job done.
Education
Field Survey Technician - Renton Technical College
Life Outside the Office
Dave enjoys spending time with his wife of 23 years, Tiffany, and his two daughters, Grace and Abby, and their pug Charlotte. During the summer months he and his family like to go camping and enjoy the outdoors.

Playlist Favorites
Pearl Jam and the Dave Matthews Band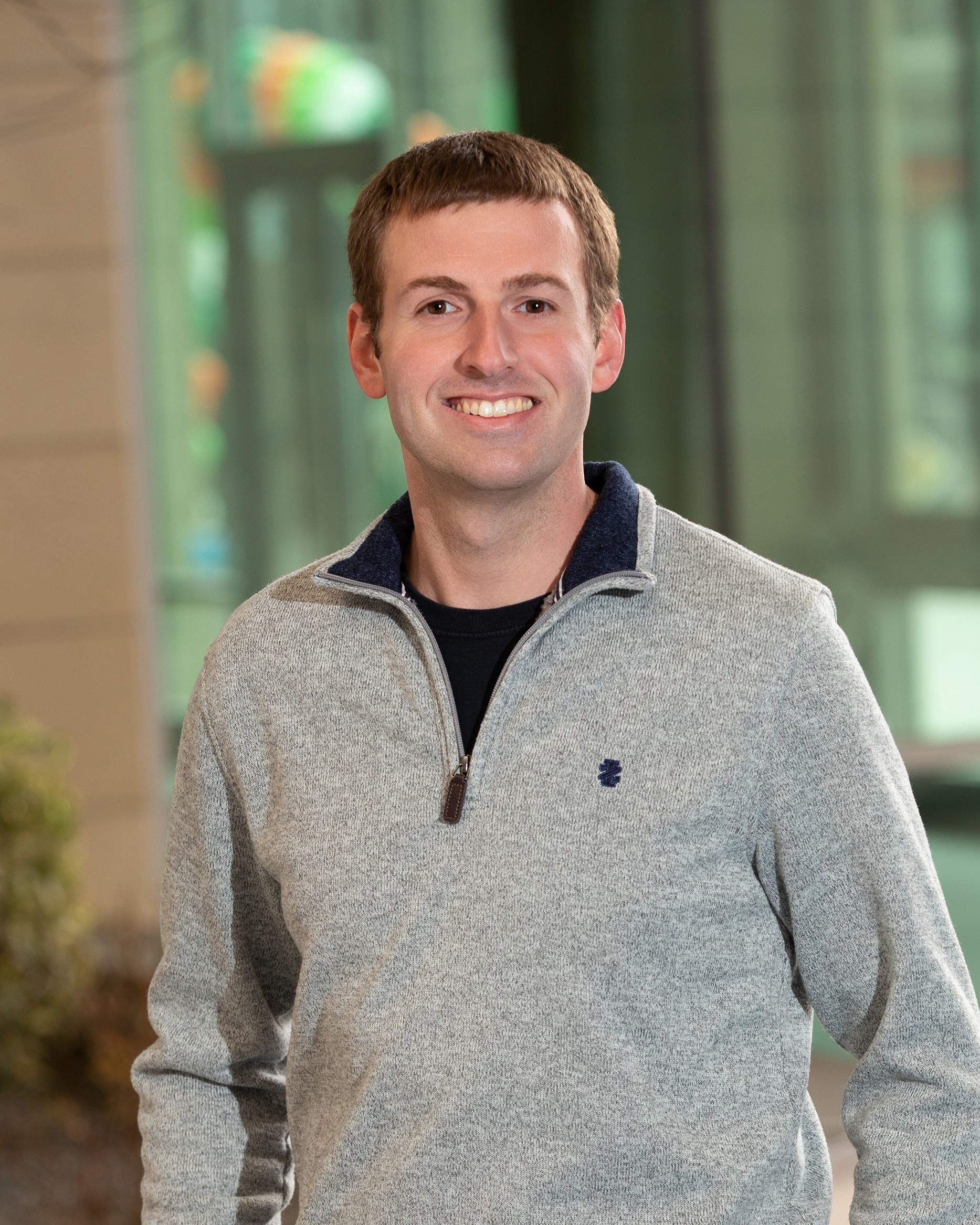 Nick Wecker
Senior Planner, Shareholder
Nick Wecker is one of our talented senior planners who is responsible for managing client accounts, team management, planning, designing, and permitting commercial projects. He specializes in permit expediting, management of multi-site development programs, obtaining land use entitlements / discretionary approvals, and client representation at public hearings. Nick received his Bachelor's in Urban & Regional Planning from Eastern Washington University. His technical training and knowledge of regulatory requirements are a huge asset to our team.
"I love the mentorship and integration of young new employees and providing those employees the same opportunities that I was provided coming to Barghausen straight out of college. I also enjoy building teams within our multi-site programs and establishing a trusting relationship with clients to allow for a sustained, high-volume workload."
Education
B.S. Environmental Planning - Eastern Washington University - Cheney, WA
Life Outside the Office
"I moved to Boise, Idaho in May of 2021. I took a chance to go somewhere completely new and it's turned out to be the best decision and opportunity for building the next chapter of my life. I'm excited for the future!"
Hobbies
When he's not working, you'll likely find Nick on the tennis court!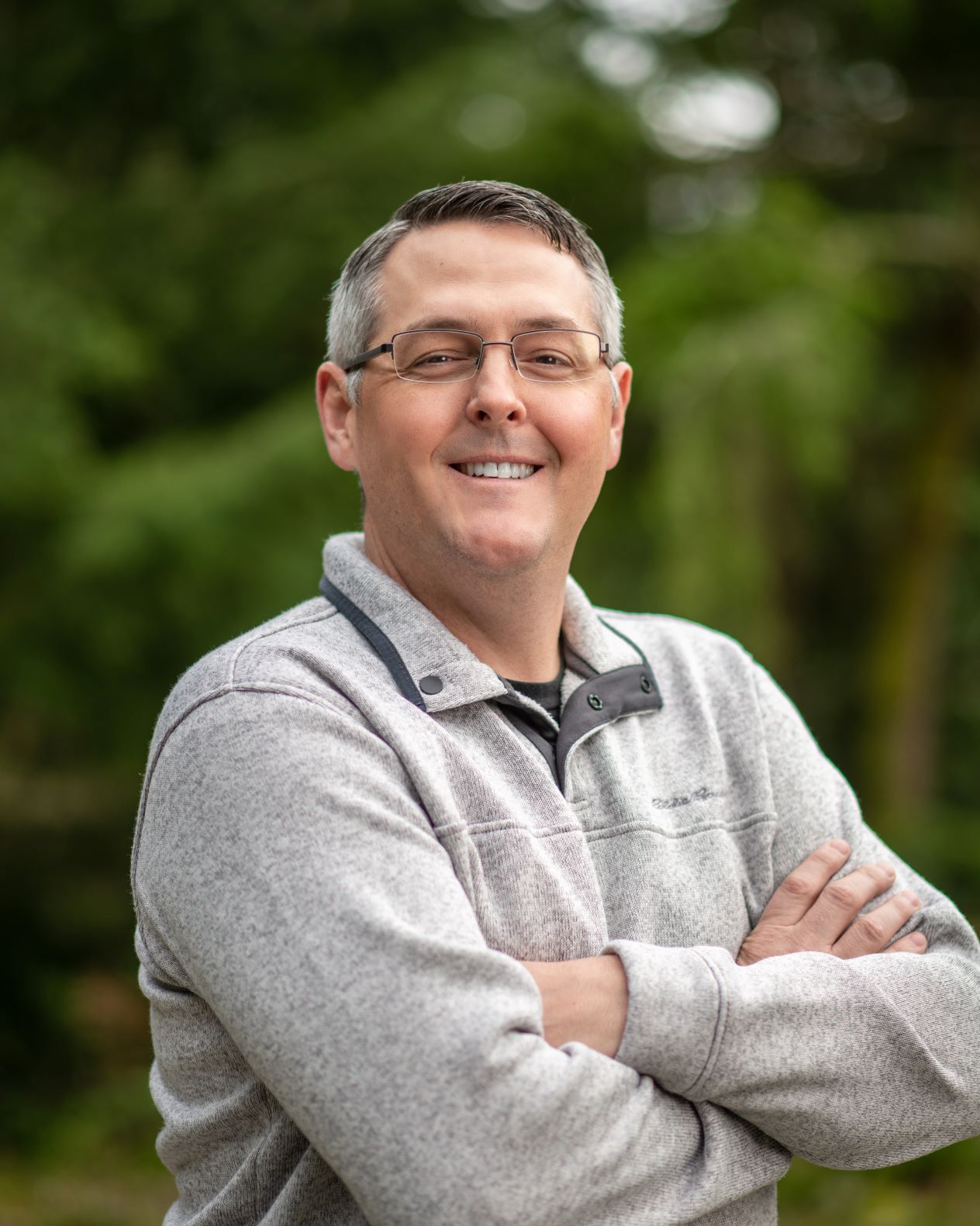 Jason Hubbell
Senior Project Engineer, Shareholder
Jason Hubbell is one of the firm's Senior Project Engineers who holds licenses in Washington and Oregon. Jason knew he was going to pursue a career in engineering after taking the aptitude test in high school. He then went on to study engineering at the University of Washington, where he received his Bachelor's of Science in Civil Engineering. Jason has 25 years of experience in the AEC industry, specializing in project feasibility and project management. He has extensive experience in road improvement, industrial, commercial and mixed-use projects. Jason enjoys the day to day challenge of his role and learning the ins and outs of project management. He oversees a team of talented engineers and has a proven track record of providing top notch service to our clients and team.
Life Outside the Office
Jason resides in Olalla, Washington where he lives with his wife Jennifer and their youngest son Kellen. His oldest son Nolan attends WSU where he is studying to become a civil engineer. In his free time he enjoys golfing, Seahawks games and attending his sons sporting events.
Playlist Favorites
Luke Combs
Top of the Bucket List
Attend the Masters golf tournament in person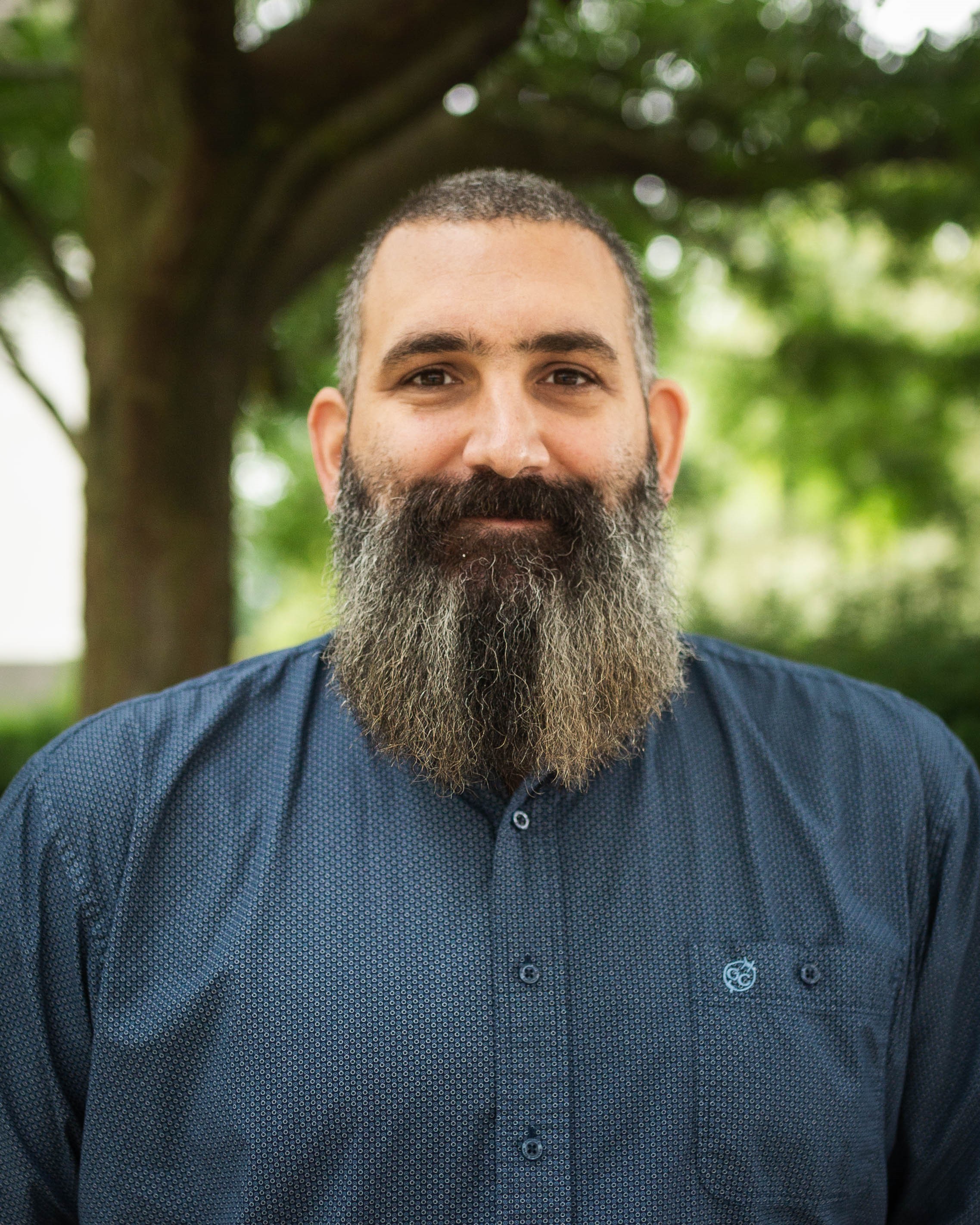 Brian Gillooly
Director of Surveying Services
Brian has worked in land surveying since 2001 and has had a wide variety of experience, working alongside many high-caliber professional surveyors over the years. Using his strong knowledge of land surveying, organization, and communication skills, he continuously performs high-quality work and works with clients to complete projects efficiently, accurately and on schedule.

Professional Registration & Affiliations:
Land Surveyor's Association of Washington (L.S.A.W.)
National Society of Professional Surveyors (N.S.P.S.)
Professional Land Surveyors of Oregon (P.L.S.O)